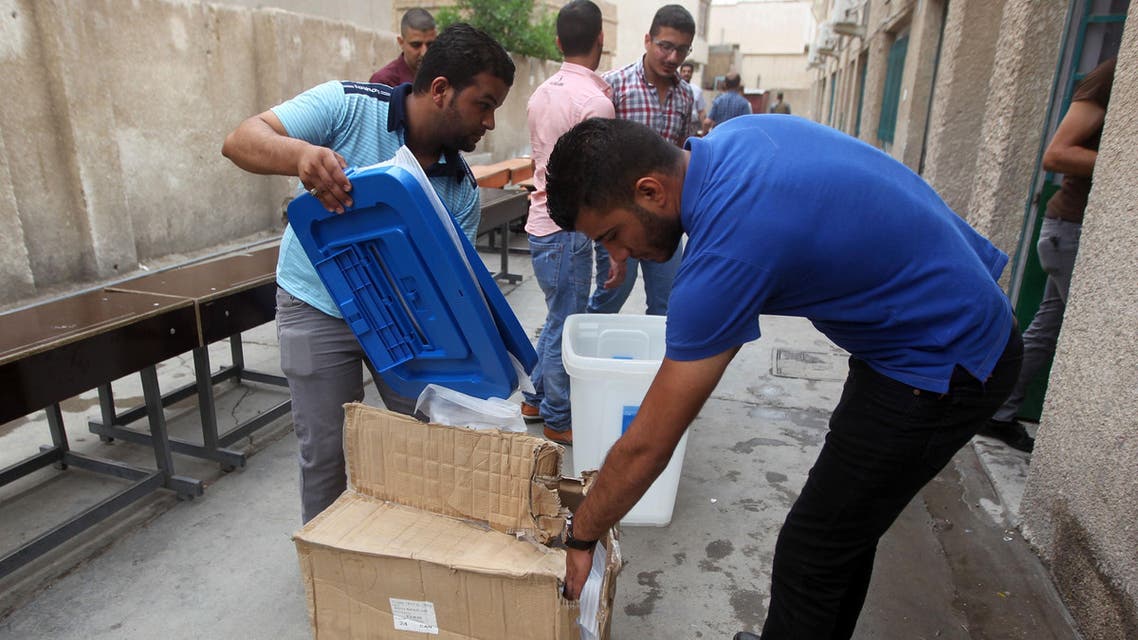 Gulf-based Iraqis vote in general election
Some 52,000 Iraqis live in the United Arab Emirates, including some 25,000 who are eligible to vote
Iraqis living in the Gulf began voting on Sunday in their country's general election at two polling stations in Abu Dhabi and Dubai.

They have two days in which to vote ahead of Wednesday's election in Iraq, the first national poll since US troops left in 2011, being staged amid deepening sectarian divisions and fears of all-out bloodshed.

"Voting centers are available only in Abu Dhabi and Dubai" for all Iraqis in the Gulf region, said electoral commission official Omar al-Hadith.

Some 52,000 Iraqis live in the United Arab Emirates, including some 25,000 who are eligible to vote.

"I want to see my country rise and assume its leading position," said Lina Moushtaq after she voted in Dubai.

Prime Minister Nuri al-Maliki, lambasted by critics for allegedly consolidating power and targeting minority groups, is bidding for a third term with Iraqis frustrated over basic services, rampant corruption and high unemployment.

With a fractious and divided opposition and no clear replacement, Maliki remains the frontrunner, analysts and diplomats say.

No single party is likely to win an absolute majority, however, and as in previous elections, coalition talks are likely to take months.