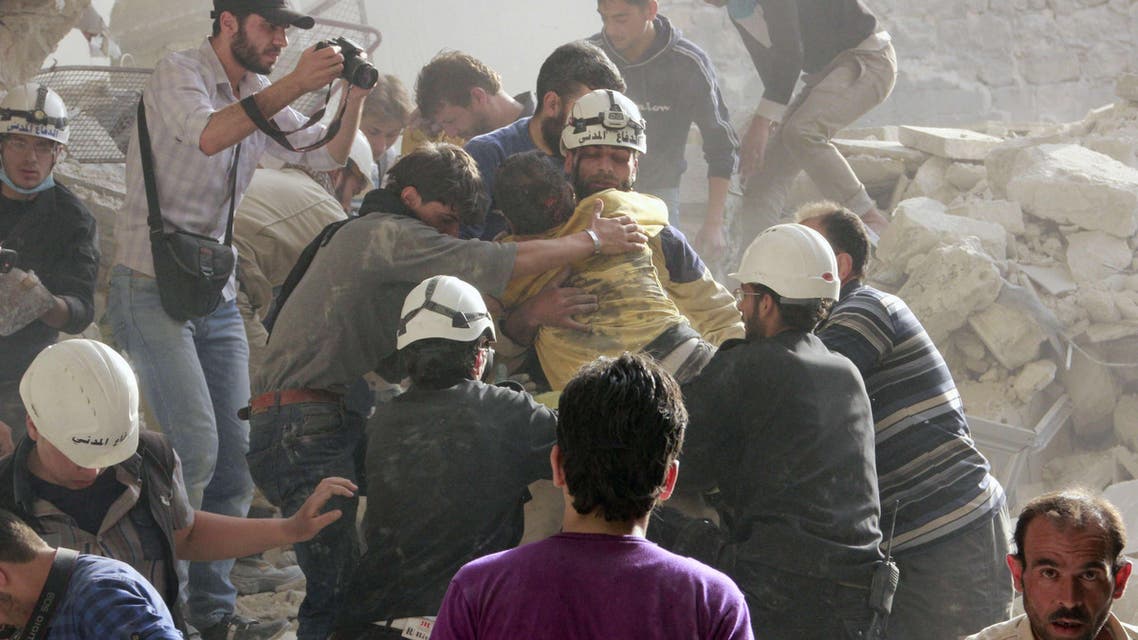 NGO: 21 dead in rebel fire on regime parts of Aleppo
Aleppo is divided between government and opposition control
At least 21 people were killed and 50 hurt on Sunday in a rebel mortar attack on regime-held districts of the Syrian city of Aleppo, a monitoring group said.

"The fire targeted regime-held neighborhoods, including some in the Old City where the rebels are trying to advance," said the Britain-based Syrian Observatory for Human Rights.

Aleppo is divided between government and opposition control, and clashes on the ground, rebel fire and regime aerial bombardment have all increased there in recent weeks.

Rebels hold most of the eastern side of the city, but regime troops have managed to recapture much of the outskirts surrounding those areas and have been carrying out a relentless aerial campaign across opposition parts of Aleppo province for months.

Opposition forces have attacked regime barracks in the city, and tried to advance into the western Zahra neighborhood.

They have also cut power lines into the regime-controlled part of the city, where electricity has been out for more than a week.