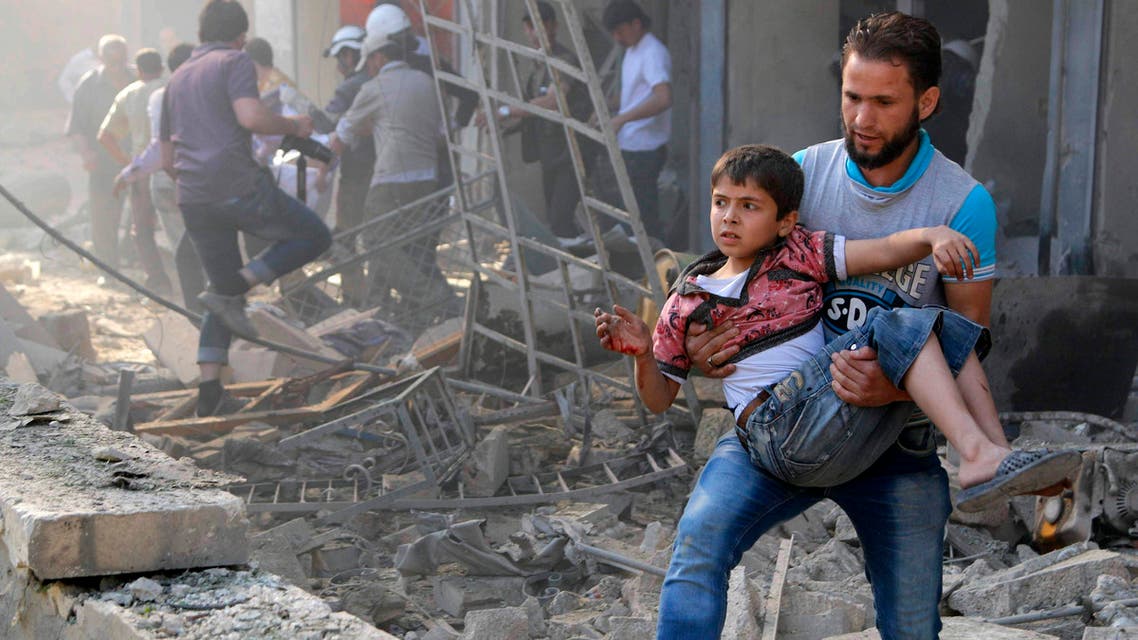 'Barrel bombs' prompt calls for Syria embargo
Human Rights Watch says it documented 85 strikes in opposition areas of Aleppo city since Feb. 22
An international human rights group called on the United Nations Security Council to block the flow of weapons to Syrian regime forces, claiming that it was launching attacks using "barrel bombs," Agence France-Presse reported on Tuesday.
The New York-based Human Rights Watch urged the U.N. to block the flow of arms to any group committing abuse against civilians in the troubled country, where the civil war has killed an estimated 150,000 people over the past three years.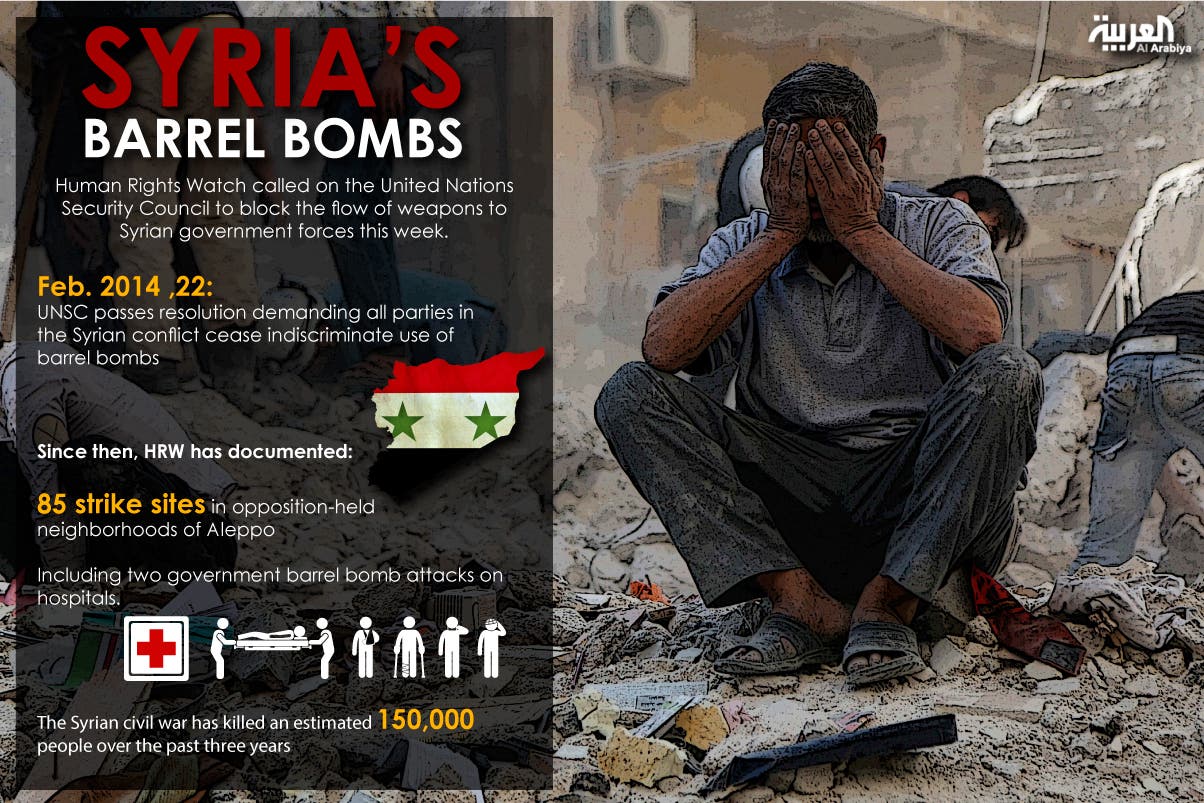 "The Security Council should impose an arms embargo on Syria's government, as well as on any groups implicated in widespread or systematic human rights abuses," HRW said.
The group said it documented attacks launched by the regime against opposition strongholds in northern of Aleppo province since February 22, adding that attacks which cannot distinguish between fighters and civilians are "unlawful."
Its statement comes over two months after a February 22 Security Council resolution demanded an end to attacks on civilian areas.
Such attacks "continue despite a United Nations Security Council Resolution unanimously passed on Feb. 22, 2014, demanding that all parties in Syria cease the indiscriminate use of barrel bombs and other weapons in populated areas," HRW said.
Since that date, HRW said it "has documented at least 85 strike sites in [opposition-held] neighborhoods of Aleppo city... including two government barrel bomb attacks on clearly marked official hospitals."
According to the group, the strikes involved "unguided, high-explosive barrel bombs," and "indiscriminately" hit civilians.
Since last December, Syria's government launched 15 aerial raids targeting opposition areas. Hundreds of civilians were killed in the attacks, and thousands of families fled to the countryside of the province, and towards neighboring Turkey in the north.
Syrian President Bashar al-Assad formally registered to stand for re-election next month. The HRW statement came a day after his announcement.
"President Assad is talking about elections, but for Aleppo's residents, the only campaign they are witnessing is a military one of barrel bombs and indiscriminate shelling," HRW deputy Middle East and North Africa director Nadim Houry said.
On the other hand, the group also called for an end to systematic abuses committed by armed rebel groups, who have weapons supplied to them as well.
"At least some of the improvised weapons used [by rebels fighting an offensive on government areas in Aleppo] are prone to indiscriminate effects when used to attack populated residential areas," it said.
(With AFP)