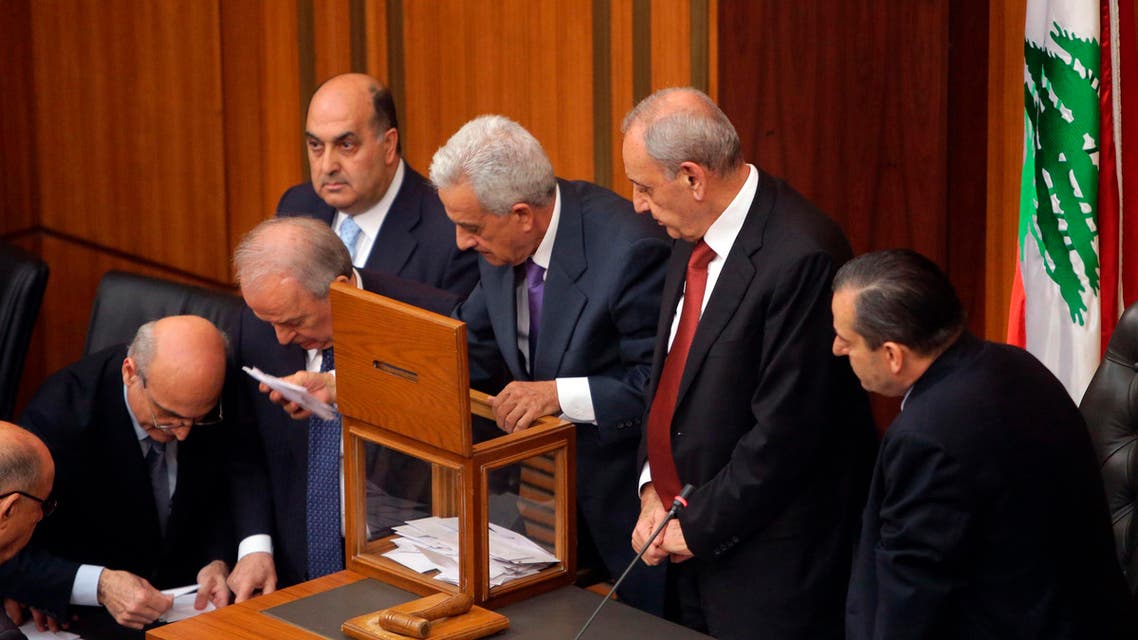 Lebanon election postponed to May 7
Last week, leading candidate Samir Geagea fell well short of the required two-thirds majority
Lebanon's parliament failed Wednesday to elect a president, for a second time in a week and Parliament speaker Nabih Berri set the date of May 7 as a new date to hold a parliamentary session, the official National News Agency said.
The parliament met on Wednesday in a second bid to elect a successor to President Michel Sleiman, whose term expires on May 25, after failing on a first ballot last week.
Last Wednesday, leading candidate Samir Geagea fell well short of the required two-thirds majority. Fifty-two blank and seven void ballets were cast.
Lebanese Forces leader Samir Geagea, the Western-backed March 14 candidate, won 48 votes, while MP Henri Helou, who belongs to Walid Jumblatt's parliamentary bloc, won 16 votes. Kataeb Party leader Amin Gemayel received one vote.
One hundred and twenty eight MPs had made it to that session, meeting the minimum two-thirds attendance to proceed with the poll.
According to Lebanon's constitution, in the first round of voting, a candidate needs a minimum of 86 votes to be named the next president.
Geagea's failure to win sufficient votes had been widely expected and is likely to open up the race to other candidates in a process which politicians have warned could drag on for months.
Deep political divisions within the country and the war in neighboring Syria have hindered efforts to agree on a new president.
Second round
In the second round of the election, the voting requirements are lowered to an absolute majority, or at least 65 votes, in order for a candidate to be named the next president.
The house has a constitutional deadline of two months – from March 25 to May 25 - to elect the next head of state.
If lawmakers fail to elect a new president within the constitutional deadline, the prerogatives of the president are temporarily taken over by the Cabinet until the election of a new head of state.