Video shows Syrian govt aircraft in rebel hands
Activists say the aircraft have since likely fallen into the hands of the Jihadist group ISIS
Syrian opposition forces recently released rare footage allegedly showing the capture of a number of regime aircraft in the northern city of Aleppo in April last year.
The images from the Jaarah military airport in Aleppo show members of the Islam Brigade and Ahrah al-Sham Brigades repairing and operating the aircraft - all Russian-made MIGs - which do not appear to have been in service when the airport was seized by rebels last year, according to Al Arabiya News Channel.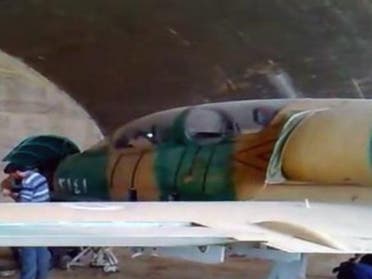 Today, activists say the aircraft have likely fallen into the hands of the hardline Jihadist group ISIS. Their number and current whereabouts are unknown.
The Islam Brigade and Ahrah al-Sham Brigades were incorporated into the so-called Islamic Front rebel coalition which was announced in Nov. 2013.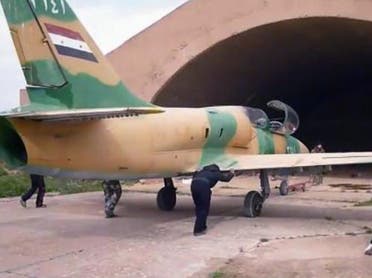 The airport had been under regime control but was lost to rebels after Syrian troops evacuated the facility. Attempts by the regime to regain control of the airport failed, while concrete storage facilities ensured the aircraft were left unscathed by the regime shelling.
The footage shows rebels conducting repairs and removing all regime markings from the aircraft.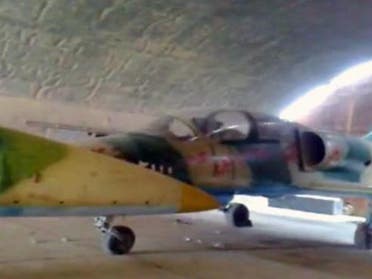 In one video, a rebel explains the fault in one of the aircraft.
"We have a fuel leak here because of a malfunction in the fuel controller. We need to control this leakage," the man states.
Several pilots who defected from the Syrian egime appear in the video and the rebels appear to have made some limited repairs to the aircraft.
In one clip, pilots are seen taxiing their planes on the runway.
The head of the rebel groups that captured the aircraft said it was highly unlikely the planes would see combat again, saying the planes were far too old to fly and that poor coordination among rebel factions incidents of friendly-fire.
He said there was also the danger of Syrian anti-aircraft guns which would open fire once the planes were detected in Syrian airspace.