Hollande condemns killing of French man in Yemen
The French man reportedly worked as a guard at his country's embassy in Sanaa
French President Francois Hollande on Monday condemned "in the strongest terms the cowardly attack" in Sanaa, Yemen, that killed a French security agent and wounded another one.
"In liaison with Yemen's authorities, the state will use all its powers to shine a light on circumstances of this odious act so that its authors are rapidly identified," said the president in a statement.

"We have learnt with indignation and sadness of the death of a French national in Sanaa, victim of a shooting while on mission for the European Union delegation in Yemen."

EU foreign policy chief Catherine Ashton also condemned the killing of the French man and called on the government to restore security.
"The EU's presence in Yemen aims only to assist the country in its transition to democracy and in its economic development. To target persons engaged in this effort is evil and senseless," Ashton said.
Both the victims and the assailants were in their cars when the attack happened in the capital's diplomatic district of Hada, one security source said.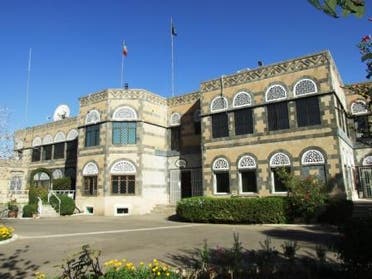 Reuters quoted security sources as saying that the gunmen, who had reportedly been driving a four-by-four car without a license plate, blocked the vehicle the French man was in and opened fire.
Last month, a German diplomat was wounded during an apparent kidnapping attempt by unidentified gunmen.
There was no immediate claim of responsibility for Monday's attack. In Paris, French foreign ministry officials could not confirm the report.
Yemen is home to al-Qaeda in the Arabian Peninsula, which authorities have blamed for a string of attacks on security forces.
Last week, the Yemeni army launched a major offensive in the militants' strongholds in two southern provinces.
The U.S. ally is trying to overcome nearly three years of political turmoil which began when protests erupted in 2011 against President Ali Abdullah Saleh's 33 years in office. He has since stepped down.
[with Reuters and AFP]