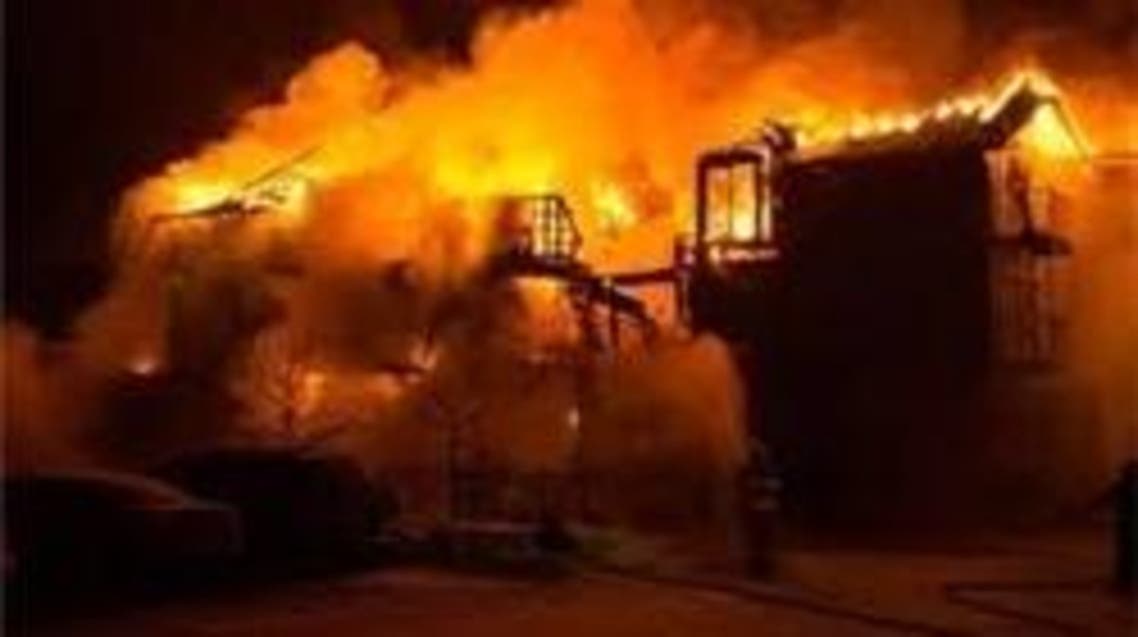 Large explosion rocks northern Iranian city
Firemen and rescue workers have intensified efforts to control a raging fire
A fire broke out in an oil depot in an industrial city in northern Iran on Tuesday but there were no casualties, state news agency IRNA reported.
It said firefighters were trying to extinguish the fire, which broke out at an oil storage facility in the south western part of the city of Qazvin.

"Firefighters are trying to prevent the spread of the fire at a car oil storage facility," said Ali Mohammad Ahani, the director general of Qazvin governor's disaster management authority, quoted by IRNA, adding that there were no reports of casualties.

IRNA said one firefighters had been overcome by gas fumes.

Qazvin governor said the cause of the incident was still unknown, according to IRNA, and the mayor of the city, Masoud Nosrati, denied some reports that that an 18,000 liter storage tank could ignite.
Qazvin, some 130 kilometers (80 miles) west of the capital, Tehran, is home to many cargo depots and industrial sites ranging from glassware workshops to tire factories.
The semiofficial Fars news agency initially said an explosion had gone off in a wood and oil storage facility, injuring nearly 50 people, AP reported.
Fars also said police had closed off roads to the area where the explosion took place. But Nosrati told the official IRNA news agency that reports of an explosion were "incorrect."
The head of the emergency department Habibollah Behtooei also rejected earlier reports about a large number of casualties, saying nobody was in the facility when the fire began and only one rescue worker was injured.
Local media in Iran frequently issue conflicting reports amid the chaos that breaks out during emergency situations and it is difficult to independently confirm them.
[With Reuters and AP]