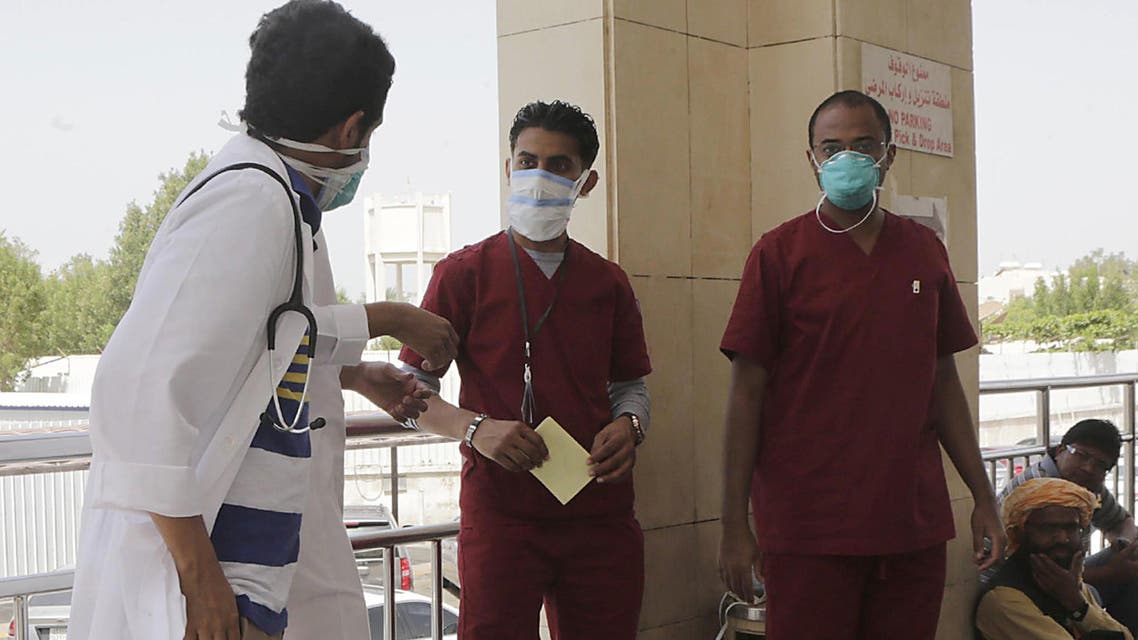 Lab specialist at Saudi hospital dies of MERS
This is the second fatality from the virus in a Ministry of Health hospital.
King Fahd Hospital has registered its first Middle East Respiratory Syndrome (MERS) death as one of its healthcare workers succumbed to the coronavirus.
This is the second fatality from the virus in a Ministry of Health hospital.
Laboratory specialist at King Fahd Hospital Ayman Seemi and nurse at King Abdulaziz Hospital Bandar Al-Katheeri are the two healthcare workers who died of MERS at government hospitals.
Seemi's nephew Wadei said his uncle suffered from high temperature and visited a private hospital where doctors conducted tests and diagnosed him with dengue fever. He was given the necessary treatment and sent home, as doctors did not believe his condition required hospitalization. Three days later, his uncle's wife informed him that his condition had worsened, and he was shivering due to high temperature, coughing and had diarrhea.
Wadei rushed his uncle back to the same private hospital where doctors admitted him to the intensive care unit and was given antibiotics, but his condition did not improve.
"We had doubts that my uncle had MERS, and we notified King Fahd Hospital. They responded immediately and sent a medical team which took blood samples which proved that my uncle was indeed infected with MERS," he said.
Wadei said his uncle remained in the intensive care for two weeks with no noticeable improvement, until he suffered a heart attack and all attempts to revive his heart failed.
The head of King Fahd Hospital, doctors, and all healthcare workers have expressed sorrow on Seemi's death.
The death toll from the coronavirus in the Kingdom has risen to 111 since the disease appeared in September 2012. The number infections over the past two years has reached 396, the world's highest tally.
American health officials on Friday said the first case of MERS has been confirmed in the United States.
The person infected with Middle East Respiratory Syndrome Coronavirus (MERS-CoV) is a health care provider who had travelled to Riyadh for work, they said.
Last week, Egypt recorded its first infection after a person who arrived from Saudi Arabia tested positive.

MERS is considered a deadlier but less-transmissible cousin of the SARS virus that erupted in Asia in 2003 and infected 8,273 people, nine percent of whom died.
There are no vaccines or antiviral treatments for MERS, a disease with a mortality rate of more than 40 percent that experts are still struggling to understand.
Some research has suggested that camels are a likely source of the virus.
This article appeared in the Saudi Gazette on May 5, 2014.