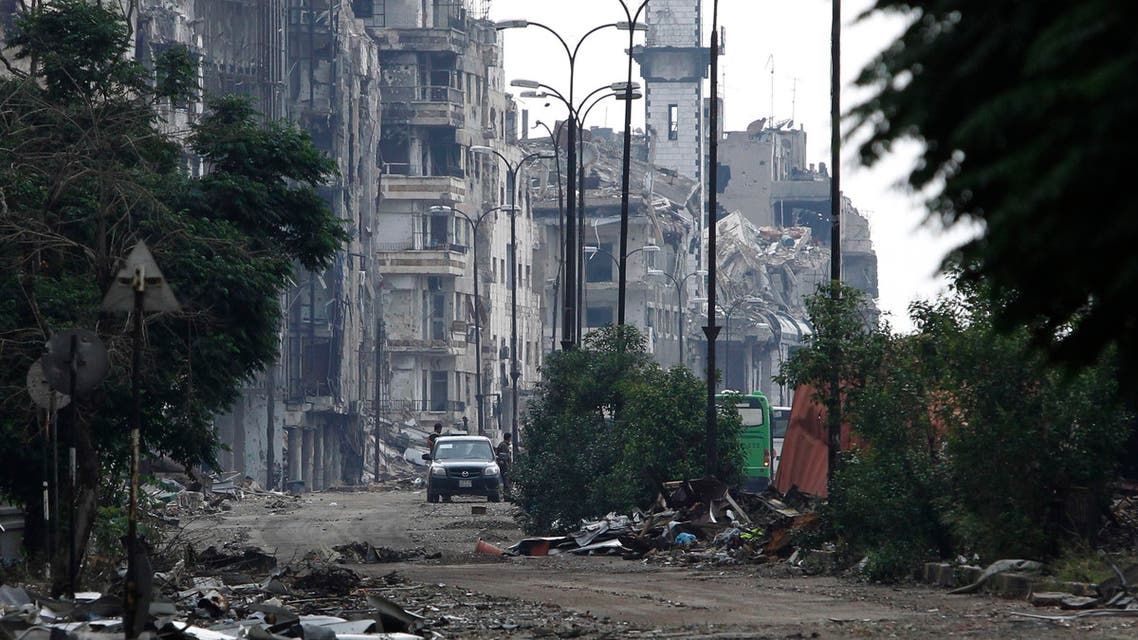 U.S. sanctions target six senior Syrian officials
The six senior officials include President Assad's strategic affairs adviser, Brigadier General Bassam al-Hassan
The United States on Thursday stepped up pressure against Syria by slapping sanctions on six senior government officials, two state-owned oil refineries and a Moscow-based bank and its senior executive for supporting President Bashar al-Assad.
"Today's designation builds on Treasury's ongoing efforts to apply economic pressure on the Syrian government by choking off access to the international financial system," Agence France-Presse quoted David Cohen, the Treasury's undersecretary for terrorism and financial intelligence, as saying in the statement.

He added: "We are committed to deterring those who contribute to violence and instability in Syria, and will continue to aggressively target individuals and entities supporting the Assad regime."
The six senior officials include Assad's strategic affairs adviser, Brigadier General Bassam al-Hassan, the U.S. Treasury Department said in a statement.
Moscow-based Tempbank and Mikhail Gagloev, a senior executive of the bank, were also targeted for providing millions of dollars in cash and financial services to the Syrian government, including the central bank and SYTROL - Syria's state oil marketing firm.

The Banias Refinery Company and the Homs Refinery Company were identified for sanctions as part of the Syrian government.

The sanctions forbid U.S. citizens or businesses from transactions with them and freezes any assets they may have in a U.S. jurisdiction.

The United States has now imposed sanctions on nearly 200 individuals and entities since unrest began in Syria three years ago as rebels attempted to oust the Assad regime.
The bloody civil war between rebels and forces loyal to Assad has killed more than 150,000 people.
Meanwhile, Arab foreign ministers are to meet in Saudi Arabia on Monday to discuss the Syrian conflict, the Arab League said on Thursday.
U.N.-Arab League mediator Lakhdar Brahimi said last month that a resumption of peace talks in Geneva between Damascus and the opposition was "out of the question" for the moment.

In a briefing to the U.N. Security Council, Brahimi accused Damascus of delaying efforts to resume the negotiations, according to diplomats in New York.
Meanwhile, Syria's state TV said the last group of rebels has left the central city of Homs.
The TV said the last fighters left the city late Thursday afternoon, putting it under full government control for the first time in more than two years.

Syrian troops are expected to take over the areas that the rebels left.
The Homs evacuation comes after months of gains by the army, backed by its Lebanese ally Hezbollah, along a strategic corridor of territory linking the capital Damascus with Homs and onto Assad's Alawite heartland on the Mediterranean.
In Aleppo, Syrian rebels detonated a huge bomb underneath a hotel used by Assad's forces on Thursday, destroying it and damaging other buildings on the edge of the city's medieval citadel.
It said 50 soldiers were killed in the blast but did not say how it arrived at that death toll.

(With AFP, Associated Press and Reuters)