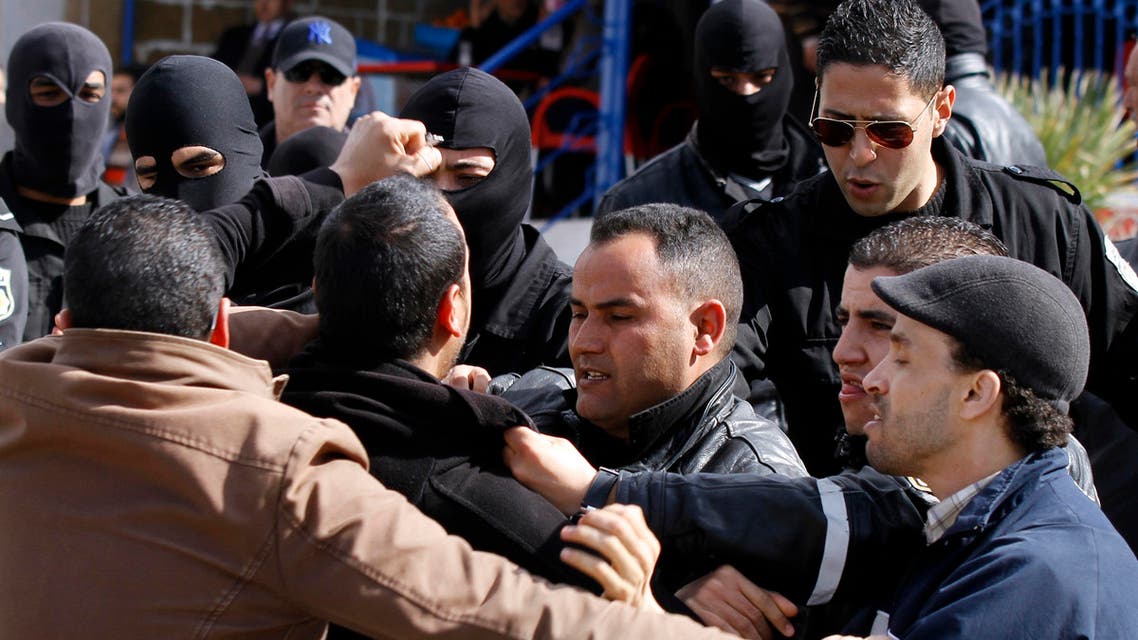 Tunisia court slashes sentence of Islamist for incitement
The LPR was formed in the aftermath of the January 2011 uprising
Tunisia's appeals court has sharply reduced the jail sentence given to a leader of a controversial pro-Islamist militia blamed for inciting violence, its spokesman said Saturday.
Imed Dghij, a senior figure with the League for the Protection of the Revolution (LPR), was arrested in February, after threatening Tunisian authorities in a video posted online.
"We will not give ourselves up. We will win, and we will die only after we've finished with you, is that clear?" Dghij had said, adding that "shedding the blood of the security forces" was a legitimate act.
He was sentenced in March to eight months in jail for inciting violence and six months for attacking others on social networks.
On Friday, spokesman Habib Torkhani said without elaborating, the appeals court reduced the first sentence to three months and quashed the second one after reclassifying the offence.
Uprising aftermath
The LPR was formed in the aftermath of the January 2011 uprising, supposedly to safeguard the revolution. It has been repeatedly accused of resorting to violence to intimidate its critics, and is seen by many as a ruthless militia with links to the main Islamist party Ennahda.
Its members are suspected of lynching a member of secular party Nidaa Tounes in the southern city of Tataouine in 2012, and of attacking the headquarters of the main UGTT workers union later that year
Since then, the UGTT and opponents of Ennahda, which was forced to hand power to a interim administration of independents in January to end a major political crisis, have demanded the dissolution of the different sections of the LPR.
Following the appointment of Mehdi Jomaa's new technocratic government, the judiciary has launched several inquiries into these groups, despite the opposition of Ennahda, which remains Tunisia's largest political party.