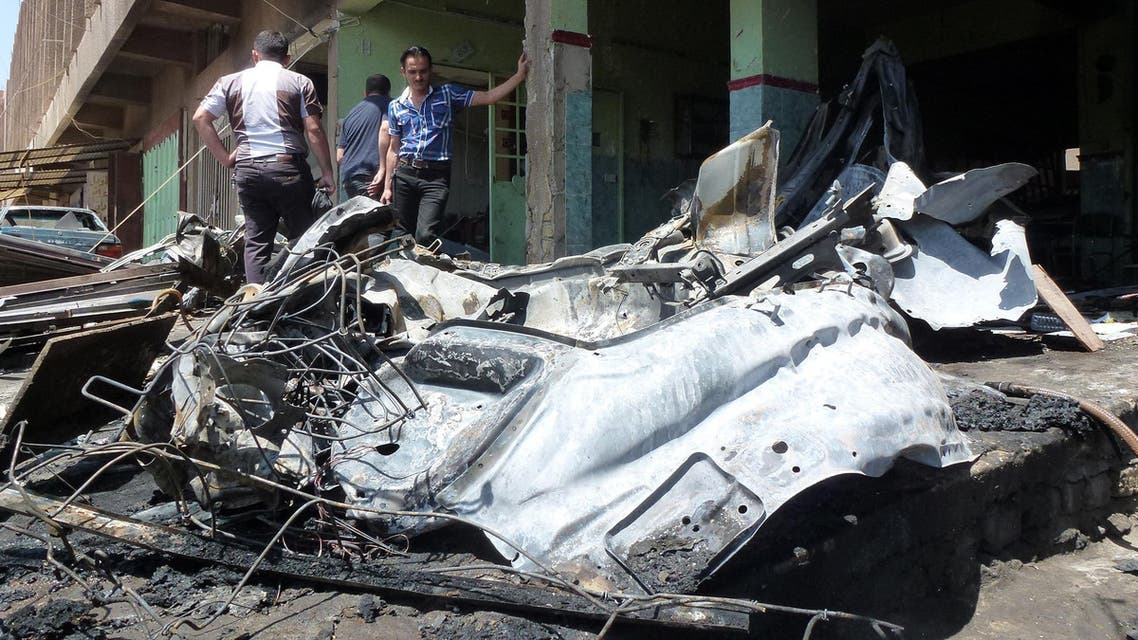 Car bomb, suicide attack in Baghdad kill 9 people
The first explosion was from an explosives-laden car left in a parking lot in the Karrada neighborhood
A car bomb and a suicide bomber struck on Thursday in a bustling area in downtown Baghdad, killing at least nine people and wounding 19, officials said.

The first explosion was from an explosives-laden car left in a parking lot in the Karrada neighborhood, a police officer said. The area is a busy commercial district where also some government offices are located, including courts and a hospital.

Three civilians and three policemen were killed in that attack, added the officer.

A few minutes later, a suicide bomber with an explosives belt blew himself up at the main gate of an office affiliated with the Higher Education Ministry, killing two policemen and one civilian, the police officer also said. Six other people were wounded in that blast.

A medical official confirmed the causality figures. Both officials spoke on condition of anonymity because they were not authorized to talk to media.

Ambulances rushed to the scene, which was quickly sealed off by security forces, as black smoke billowed into the sky. A military helicopter hovered overhead and shop owners cleaned shattered glass from their stores.

Since last year, Iraq has been seeing the worst level of violence since the nation emerged from Shiite-Sunni bloodletting in 2008. The U.N. says 8,868 people were killed in 2013, and more than 1,400 people were killed in January and February of this year.

No one immediately claimed responsibility for Thursday's attack, which came two days after a series of car bombings rocked the capital and killed at least 34 people - the bloodiest day in Iraq since April 28, when militant strikes on polling stations and other targets killed 46. An al-Qaida spin-off group known as the Islamic State of Iraq and the Levant claimed responsibility for the attacks.

The latest attacks come nearly two weeks after Iraqis cast ballots in the country's first parliamentary election since the U.S. military withdrawal in 2011. No preliminary results have yet been released, deepening a sense of uncertainty in a country strained by a resurgence of violence.