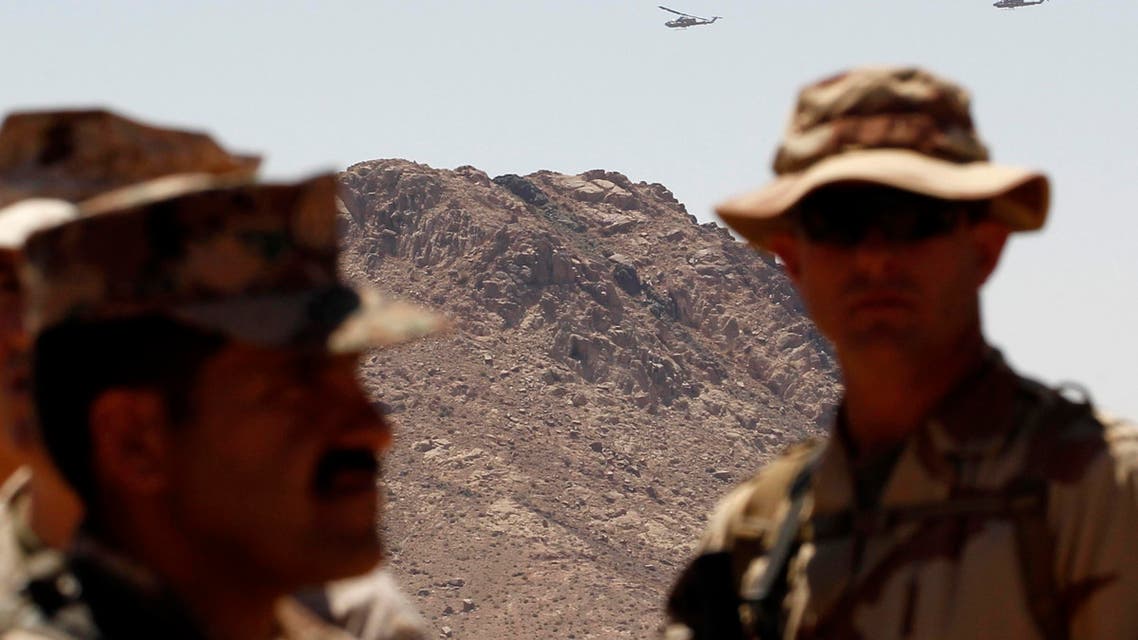 24 countries to take part in Jordan wargames
Some 8,000 troops from 19 countries took part in last year's "Eager Lion" exercises in Jordan
More than 13,000 soldiers from 24 countries are to take part in the annual "Eager Lion" military exercise in Jordan, state news agency Petra said Sunday.

It said "ground, air and naval forces comprising a total of more than 13,000 soldiers" are to be deployed during the May 25-June 10 wargames, with "around 24 countries" taking part.

The manoeuvres are "aimed at tackling terrorism and insurrection" and to prepare armies to "develop their capacity to plan and carry out joint operations," the agency added.

Some 8,000 troops from 19 countries including the United States, Britain, Egypt, France, Iraq, Turkey and Saudi Arabia took part in last year's "Eager Lion" exercises in the kingdom.

Jordan borders Syria, where a three-year-old civil war has killed 150,000 people and displaced millions, with nearly 500,000 taking refuge in the kingdom.

Washington has voiced concern over the effects of the war on Syria's neighbors, particularly its strategic ally Jordan, and it has sent more than 1,000 U.S. troops to the kingdom.