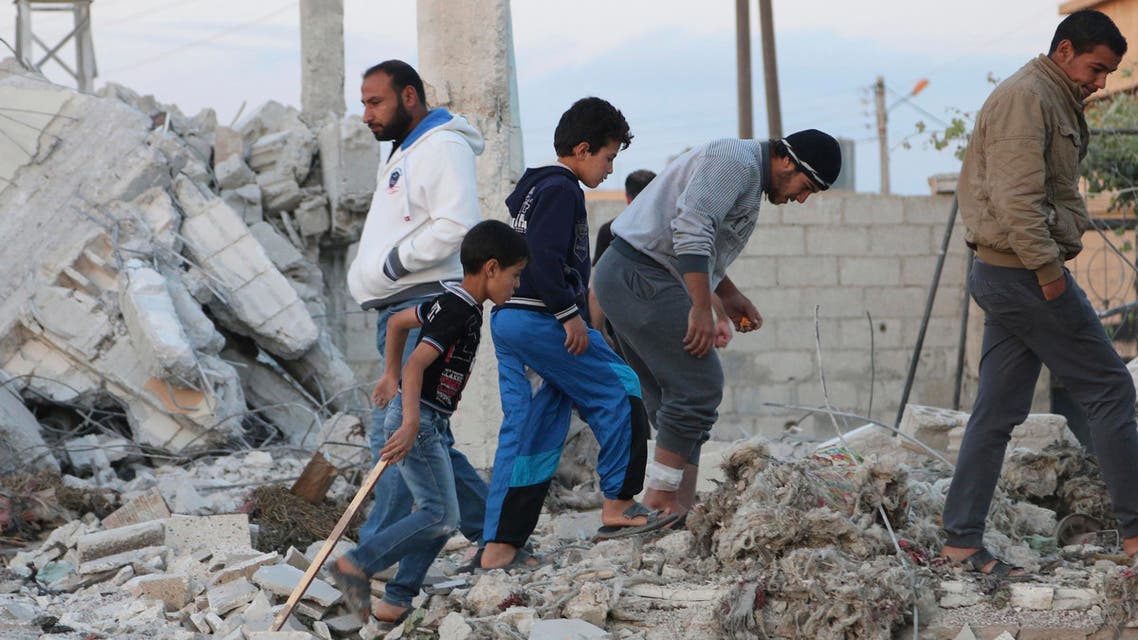 Monitor: Syria army pushes offensive in Daraa
Elsewhere in Syria, the air force carried out 12 air strikes against Mleiha east of Damascus
Syria's army pressed a counter-offensive against rebels in the south of the country Saturday, firing a surface-to-surface missile and carrying out numerous air strikes in the area, a monitoring group said.
The violence comes a day after the army launched a massive bid to reclaim strategic positions in the west of Daraa province seized by rebels in recent weeks, said the Syrian Observatory for Human Rights.
State media has also reported the launching of an offensive against rebels in Daraa.
Observatory director Rami Abdel Rahman said the area is important because it is located near the border with Jordan and the Israeli-occupied Golan Heights, and also because Daraa is near Damascus.
"The army wants to take back hills seized by rebels in recent weeks, that link together Daraa and Quneitra provinces," said Abdel Rahman.
"The army's counter-offensive, against rebels and the (jihadist) Al-Nusra Front, has been extremely fierce. On Friday the army fired 100 rockets and carried out 15 air strikes. On Saturday, the air raids and shelling have been continuous, and the army also fired a surface-to-surface missile against Sahem" village, he told AFP.
Unknown number
The Britain-based Observatory said the air raids had caused an unknown number of casualties, while fighting between troops and rebels killed six Al-Nusra jihadists.
Elsewhere in Syria, the air force carried out 12 air strikes against Mleiha east of Damascus, as it pushed a month-long bid to take back the besieged, rebel-held enclave, said the Observatory.
The army also cut off the only checkpoint leading out of Moadamiyet al-Sham, a formerly besieged rebel town that made a truce late last year with the regime, said the Observatory and activists on the ground.
Abu Malek, a medical volunteer in Moadamiyet al-Sham, said the army was demanding that "all civilians from Daraya leave Moadamiyet al-Sham".
Abdel Rahman confirmed the report.
More than 150,000 people have been killed in Syria's war, and nearly half the population forced to flee their homes.