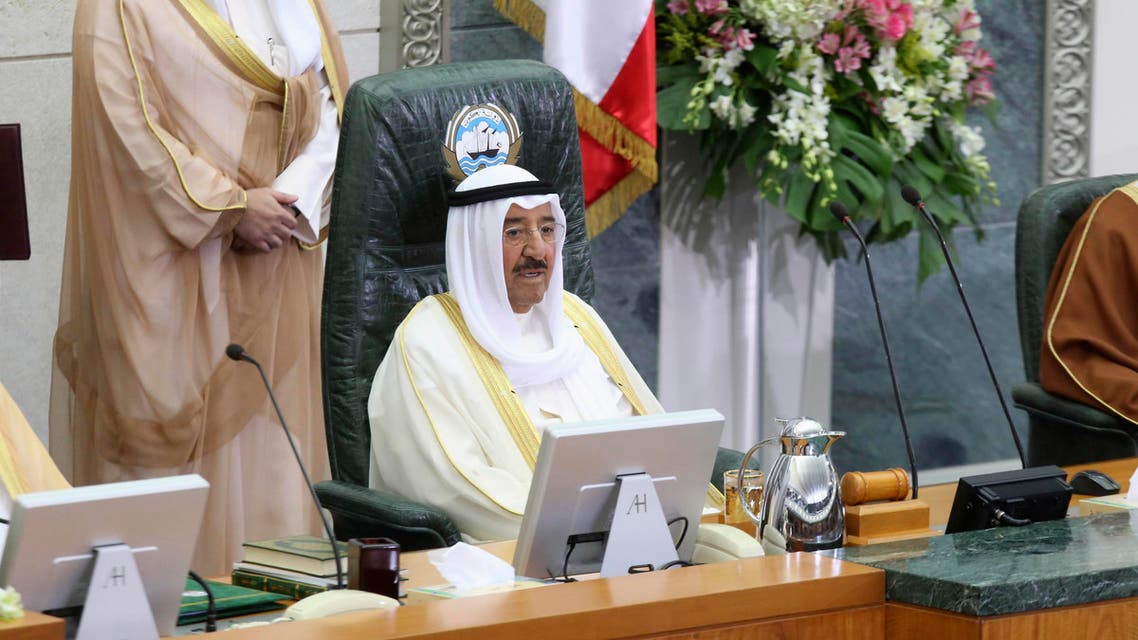 Iran says Kuwait's emir to visit, turn 'new page' in ties
Kuwait's ruling emir will visit Iran at the end of the month to help turn a 'new page' in bilateral ties, Iran's foreign ministry says
Kuwait's ruling emir will visit Iran at the end of the month to help turn a "new page" in bilateral ties, Iran's foreign ministry said on Tuesday, in the latest sign that Tehran seeks to improve relations with its Arab neighbors.
Emir Sheikh Sabah al-Ahmed al-Sabah will visit Iran on May 31-June 1 at the invitation of Iranian President Hassan Rowhani, a foreign ministry spokeswoman said. The trip will be his first to Iran since becoming emir in 2006.
Kuwait, home to a sizeable Shiite Muslim minority, is seen by some as a potential bridge between Shiite power Iran and more wary and sometimes hostile Sunni Muslim Gulf countries, such as Saudi Arabia.

The visit "will usher in a new page of Kuwait-Iran relations," Foreign Ministry spokeswoman Marzieh Afkham told a televised news conference in Tehran. The office of Kuwait's emir has not confirmed the trip.
Sheikh Sabah, a former foreign minister, is often described by analysts as one of the region's most important diplomats, often acting as a mediator and peacemaker.
He has maintained good ties with Iran, directly across the Gulf waterway, as well as with Kuwait's large neighbors Saudi Arabia and Iraq.
Iran's Rowhani, a relative moderate elected last year, has repeatedly vowed to improve relations with neighboring countries.
The planned meeting follows Iranian Foreign Minister Javad Zarif's tour of the Middle East in December after Tehran signed an interim nuclear deal with world powers.
Kuwait welcomed the deal, saying it hoped it would help to preserve stability and security in the region.
Saudi Arabia is a leading backer of rebels fighting Syrian President Bashar al-Assad, who is a close ally of Iran, which the kingdom believes to be one of its biggest threats.
Afkham also said an Iranian visit to Saudi Arabia was on the "agenda" but did not specify an exact date or participation.