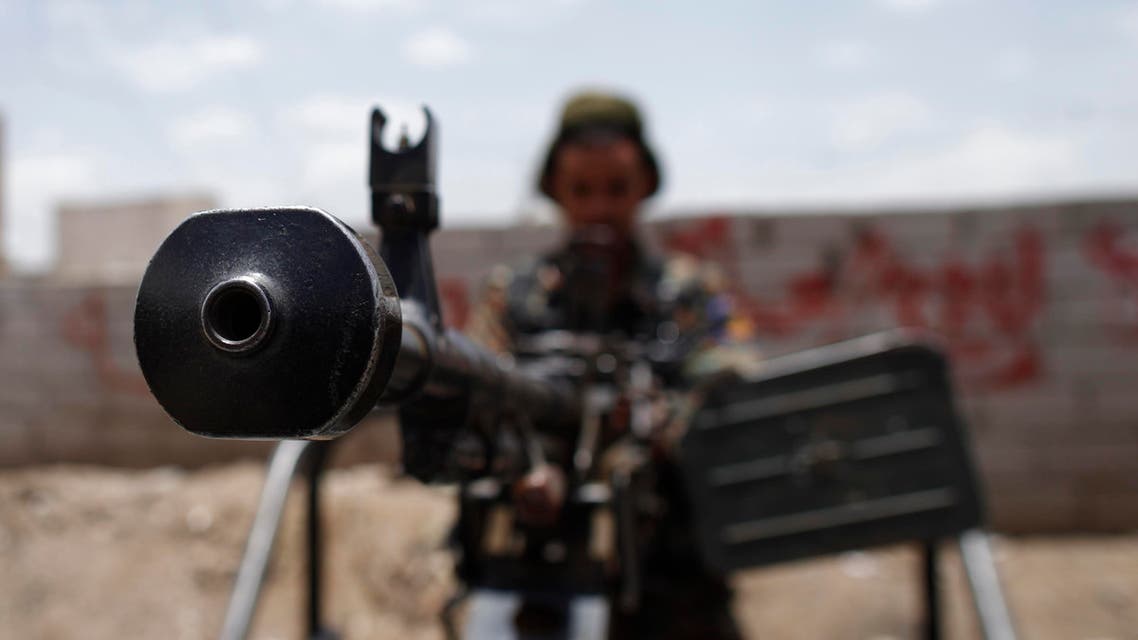 Al-Qaeda gunmen storm Yemeni city, 30 people killed
Al-Qaeda is continuing its fightback against a government offensive in the country
At least 30 people were killed in an overnight raid by gunmen on a city in southeastern Yemen, residents and a local official said on Saturday, as al Qaeda continues its fightback against a government offensive in the country.

Armed with rocket-propelled grenades, mortars and explosives, attackers drove in from the surrounding desert on 15 pickup trucks into Seyoun after detonating a car bomb at the entrance to the city in Hadramout province.

Al-Qaeda has carried out many hit-and-run attacks since the Yemeni army drove it from its southern strongholds in Abyan and Shabwa provinces last month.

The West is concerned the group could use Yemen, which borders major oil producer Saudi Arabia, as a base for international attacks.

The militants targeted at least seven locations, including the main military posts, the local police headquarters, bank branches and the airport.

Calling the raid a "treacherous terrorist act", the commander of the local military division said the army had regained control of the city.

Major General Mohammed al-Somla said a number of people had been killed and wounded during the attack on his base and other locations.

The army had driven attackers out of the city and was using warplanes, he said in a statement on the Defence Ministry website.

A local official, who asked not to be identified, said 20 attackers and 10 members of the security services were killed in the fighting.

"They wanted to capture the city and control it," the official told Reuters.
Casualties
Residents said the city's electricity supply was cut during the attack and they heard explosions and gunfire throughout the night. The militants briefly captured some buildings before withdrawing early on Saturday.

Local officials said they suspected the attack was led by Jalal Balaidi, a senior al Qaeda figure in the region.

Hadramout province stretches from the port of Mukalla in the south to the Saudi border, through arid valleys and empty desert, landscape al Qaeda uses to its advantage across the Middle East.

A regional website, Al-Mukalla Al-Yawm, said the attackers were wearing Yemeni army uniforms. It said that dozens of casualties were taken to local hospitals.

A U.S. ally, with a population of 25 million, Yemen is trying to end three years of political unrest, which began when mass protests erupted in 2011 against Ali Abdullah Saleh, the president of 33 years, who stepped down.

Apart from the fight against al Qaeda, the government faces a push by southern separatists for independence and battles with rebels from the Shi'ite Muslim Houthi movement, which is trying to extend its control over the north.