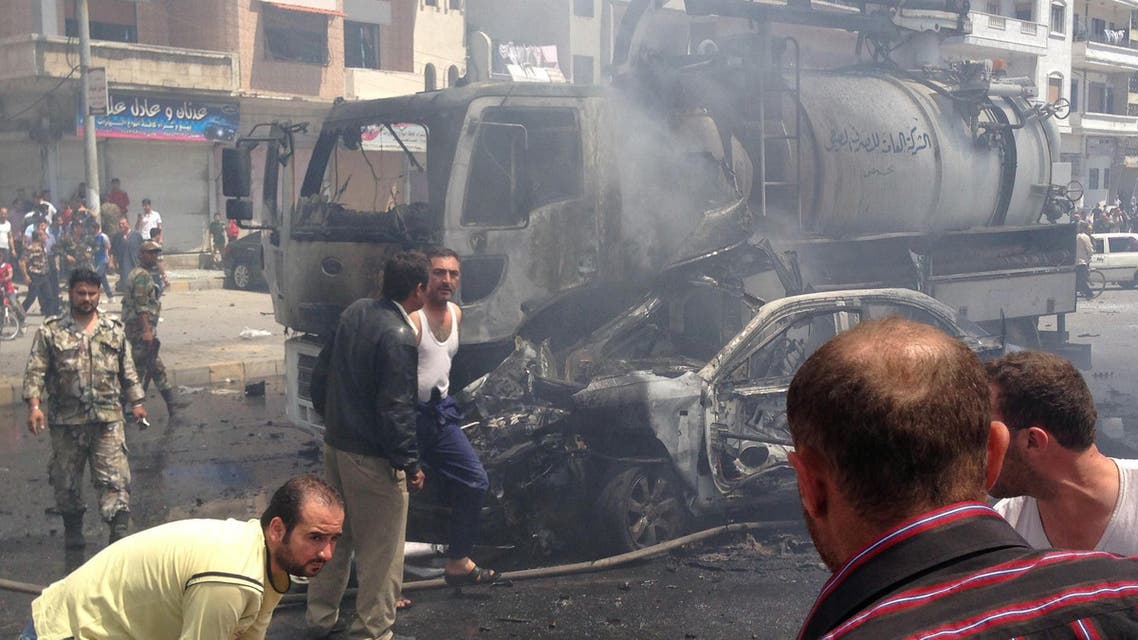 Car bomb kills at least 10 in central Syria
An official in the Homs governor's office said 10 people were killed in Sunday's explosion
A car bomb struck a pro-government neighborhood in the central Syrian city of Homs on Sunday, killing at least 10 people, setting cars on fire and sending thick plumes of black smoke into the sky, activists and a government official said.

The blast in the Zahra district, which is predominantly inhabited by Alawites and Christians, sent tremors through Homs, where rebels and the government have struck two cease-fire deals this month that have restored at least a semblance of peace to the shattered city. The provincial governor, Talal Barazi, said the attack targeted such reconciliation efforts.

An official in the Homs governor's office said 10 people were killed in Sunday's explosion and more than 40 were wounded. The official spoke on condition of anonymity because he was not authorized to brief the media.

The director of the Britain-based Syrian Observatory for Human Rights activist group, Rami Abdurrahman, put the death toll at 12. He also said more than 40 were wounded.

Casualty figures frequently vary in the immediate aftermath of attacks in Syria.

Syrian state television blamed the bombing on "terrorists," the term it uses to describe those fighting to oust President Bashar Assad. The channel broadcast footage that showed cars on fire and people trying to push other vehicles away from the blast site.

Abdurrahman also said another explosion hit the Zahra area, although the nature of the blast was unclear.

A third blast struck the outskirts of Homs on the road heading west toward the city of Tartus on the Mediterranean coast, the provincial official and Abdurrahman said. The official in the governor's office said at least 13 people were wounded in that blast.

Homs was one of the first cities to rise up against Assad, and came to be known as the "capital of the revolution." In a bitter setback early this month, rebels who had been besieged in the Old City reached an agreement with the government that granted the opposition gunmen safe passage out of the city.

With the rebels' departure, all of Homs came under government control except one outlying suburb known as Waer, which is home to tens of thousands of civilians. For around six months, Waer has been under a government blockade that has prevented food and fuel from entering.

On Friday, the opposition and government agreed to a cease-fire in Waer. The deal aims to give the warring sides time to negotiate a broader agreement that would allow opposition fighters to safely evacuate the area.

Assad's forces have been employing a two-pronged approach to many opposition held areas across Syria. The military and its allies have imposed tight sieges while pounding the districts or towns with artillery and airstrikes. The government has then negotiated cease-fires, or in some cases evacuation deals, once those stuck inside the blockaded areas are exhausted.