Syrian expats vote in presidential election
The Syrian opposition has denounced the election as a sham as some countries banned their expats from voting
Syrian expats in Lebanon on Wednesday were flocking to their embassy as voting starts ahead of Syria's June 3 presidential election.
The balloting is widely expected to give President Bashar Assad a third seven-year term in office. He is running up against two other candidates - Maher Abdul-Hafiz Hajjar, 46, and Hassan bin Abdullah al-Nouri, 54, both little-known lawmakers.
According to the Associated Press, most among the crowd gathered outside the embassy in central Beirut appeared to be Assad supporters, reflecting expectations that those who oppose the Syrian ruler won't vote, even though there are two lesser known candidates in the race.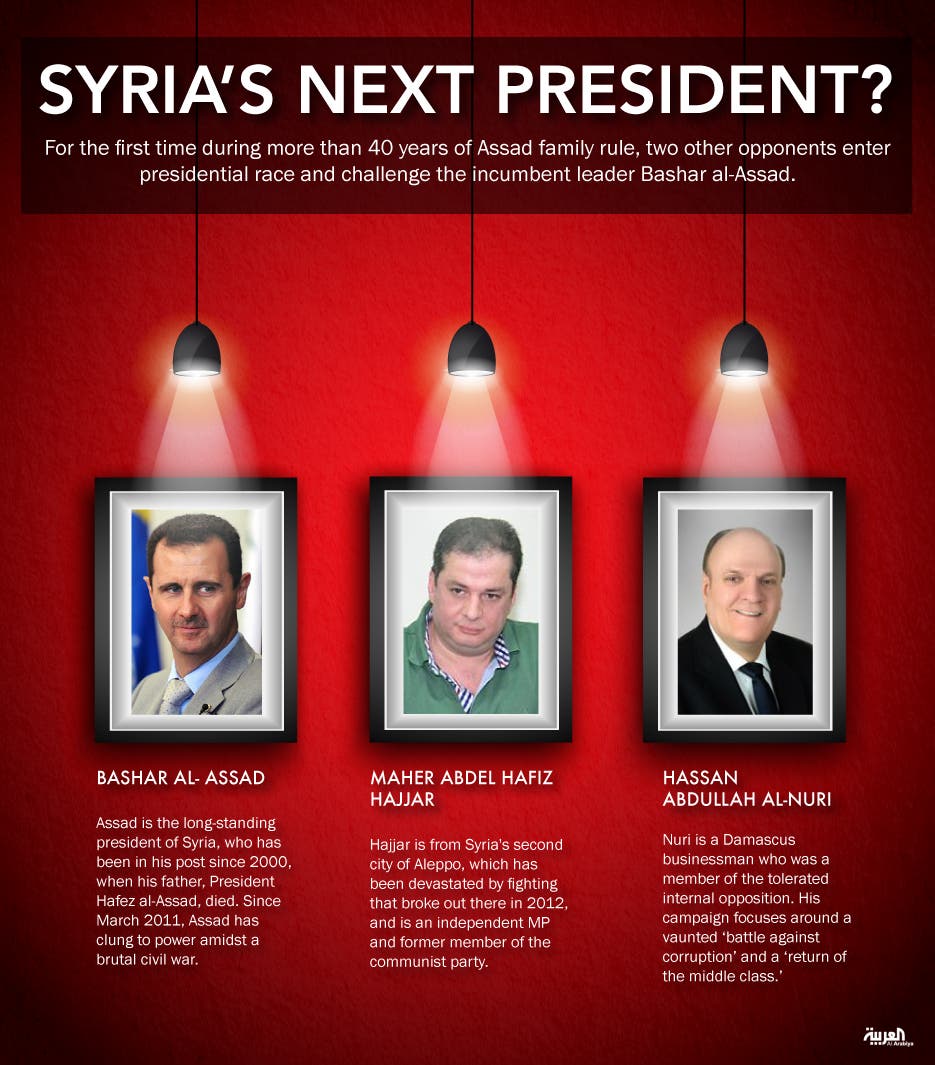 The Syrian opposition and its Western allies have denounced the election as a sham designed to lend Assad "a veneer of electoral legitimacy," as described by the Associated Press.
The government, meanwhile, has touted the vote as the political solution to the three-year-long conflict that began as an uprising against Assad's rule.
On Tuesday, Syria said the United Arab Emirates banned its expats from voting, after similar moves by France, Germany and Belgium.
"The UAE has joined the countries plotting against Syria by deciding to prohibit the holding of elections on its territory," said the Syrian foreign ministry.
In its statement, the ministry said more than 30,000 eligible Syrian voters in the Gulf state had registered on electoral lists.
More than 200,000 people had registered at 39 Syrian embassies abroad, al-Watan newspaper, which is close to Syrian President Bashar al-Assad's regime, reported.
It said the figure was "relatively acceptable, if we take into account the fact that France, Germany and Belgium have banned Syrians" from voting on their territory.
(With AFP and AP)