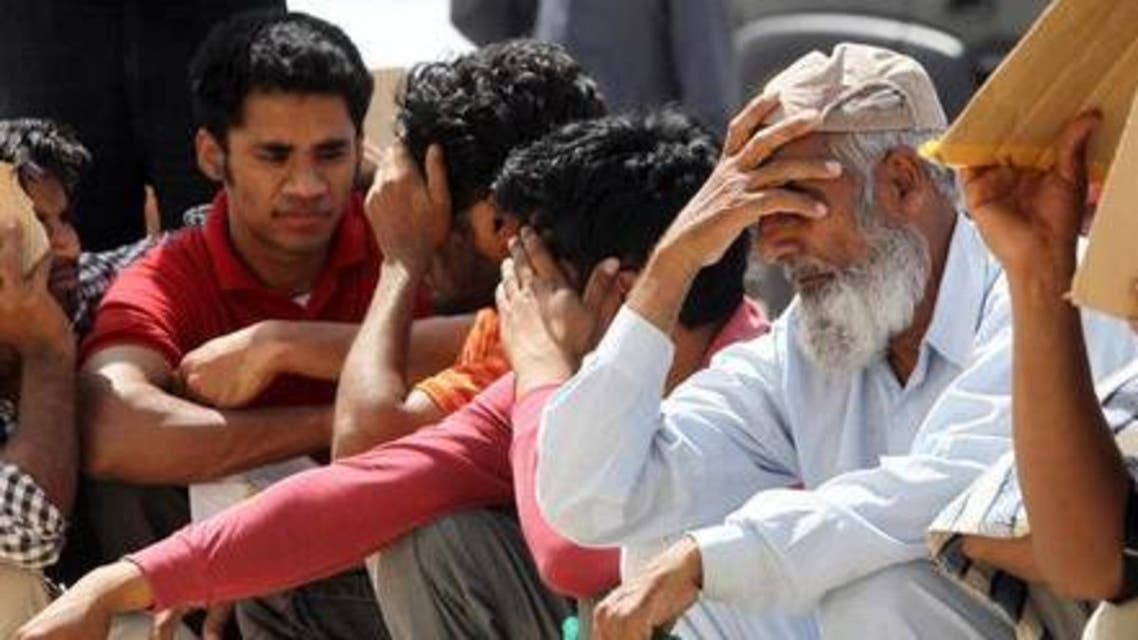 Asian expats concerned at 'pervasive racism'
Many reports of maid and labor abuse have surfaced in rapid succession over the past few years
Most expatriates living in the Kingdom admit to facing some sort of racism in their workplace and public spaces, including restaurants and schools.
Many parents who spoke to Saudi Gazette expressed concerns about future generations carrying forth a disturbing, regressive and discriminating attitude.
Many reports of maid and labor abuse have surfaced in rapid succession over the past few years.
The tragedy of foreign laborers working in the Middle East has impacted the region and created more awareness on social media platforms such as Twitter, YouTube and Facebook.
Most expatriate men in Saudi Arabia are likely working with or for Saudis as they cannot operate independent businesses.
Bashir Ahmed, a 29-year-old Pakistani driver from Peshawar, told Saudi Gazette that locals look down upon him and his friends because of their nationalities.
"We are always called Bengali, Hindi or Pakistani, like it is something bad. The way they say it feels like an abuse, as if our only job is to serve."
Salary disparities between different nationalities performing the same jobs are common in the Kingdom and are most commonly seen among south Asians and Saudis.
Salma Ahmed, a Pakistani teacher living in Dhahran, told Saudi Gazette that she was offered SR2,500 compared to Saudi teachers who are paid SR5,000 basic as a starting salary.
She said: "Luckily my husband and I applied for Canadian citizenship. "Now I got an offer from an American school and they offered me four times my salary. The prejudice is so blatant and shameful."
Many expatriate women complained that activities and opportunities to engage with the local community are limited and they feel left out because they are not able to communicate in the same language or do not work together.
Kauser Iqbal, a 34-year-old Indian living in Jeddah, said: "It is this kind of estranged feeling.
"I am a housewife, taking care of four kids. My usual routine involves going to the parks, malls and restaurants.
"I moved my location to Kababish (off Prince Majed Street) to feel closer and less discriminated against.
"Our old neighborhood was full of Arabic speaking people who never really made an effort and I felt they kept their families and children further away from us because we are south Indians."
She said her husband Iqbal also faces constant discrimination at work. "He works as an IT assistant and he feels he will never get promoted because of his nationality.
"He has had four Saudis take the job above him, who make him work and even then get fired just to be replaced with another national or Arab.
"I feel upset and very sad for my children's future. I feel love for this place and its people but it is true to state that we south Asians feel very hurt and discriminated against."
Since the Saudi government began issuing warnings last year, hundreds of thousands of foreign workers were deported.
Most were able to avoid arrest by getting proper visas in an amnesty program.
Zainab Khan, a 12-year-old Indian girl studying at an international school in Jeddah, said she feels left out of most activities because of her ethnicity.
She said: "I am not Arab, American or British. The teachers don't treat me the same.
"They don't pick me in plays or other activities and talk harshly to me. I feel like skipping school and going to another Indian school where we can all be friends."
This article was first published in the Saudi Gazette on June 4, 2014.