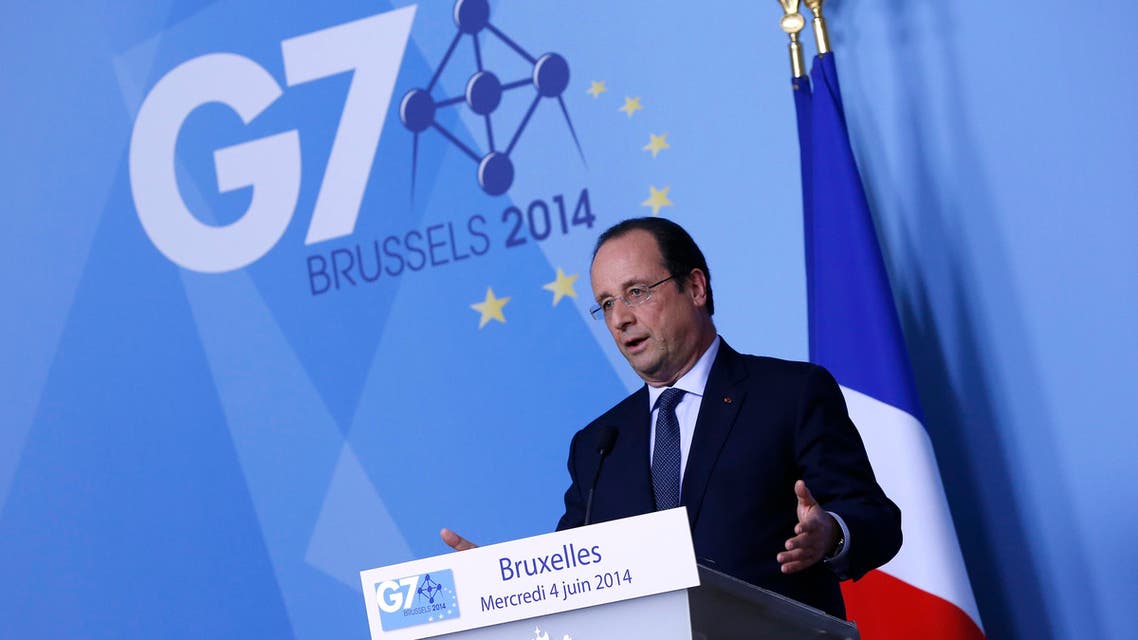 Hollande: 30 French nationals killed in Syria
The French President said G7 leaders agreed to increase cooperation against the threat posed by Western jihadists in Syria
French President François Hollande on Thursday said more than 30 French nationals who went to fight in Syria have been killed, AFP reported.
During an address to the G7 summit in Brussels, Hollande called for increased cooperation and intelligence sharing among G7 members regarding the Western jihadists fighting in Syria.
"We have decided on cooperation to prevent, deter and punish this type of movement, which can jeopardize our own security," he said, referring to the movement of Islamist militants in Europe.
He cited the shooting on May 24 at the Jewish Museum in Brussels in which a French national who had gone to Syria was arrested.
French authorities have said about 300 young French nationals have gone to Syria and had taken part in the fighting there.
G7 leaders agreed Wednesday to increase efforts to address the threat posed by foreign fighters who go to Syria.

A British diplomatic source told AFP that the discussions were intended to "review the resources and expertise" of states, and consider what can be done in terms of "cooperation with the countries" bordering Syria.
In a related story, Chinese President Xi Jinping repeated on Thursday a call for a political resolution to the Syrian crisis and his country's support for an inclusive political transition and offered to boost aid for Syrian refugees, Reuters reported.
While President Bashar al-Assad won a landslide victory in a wartime election on Tuesday, Xi made no mention of the vote.
(With AFP and Reuters)