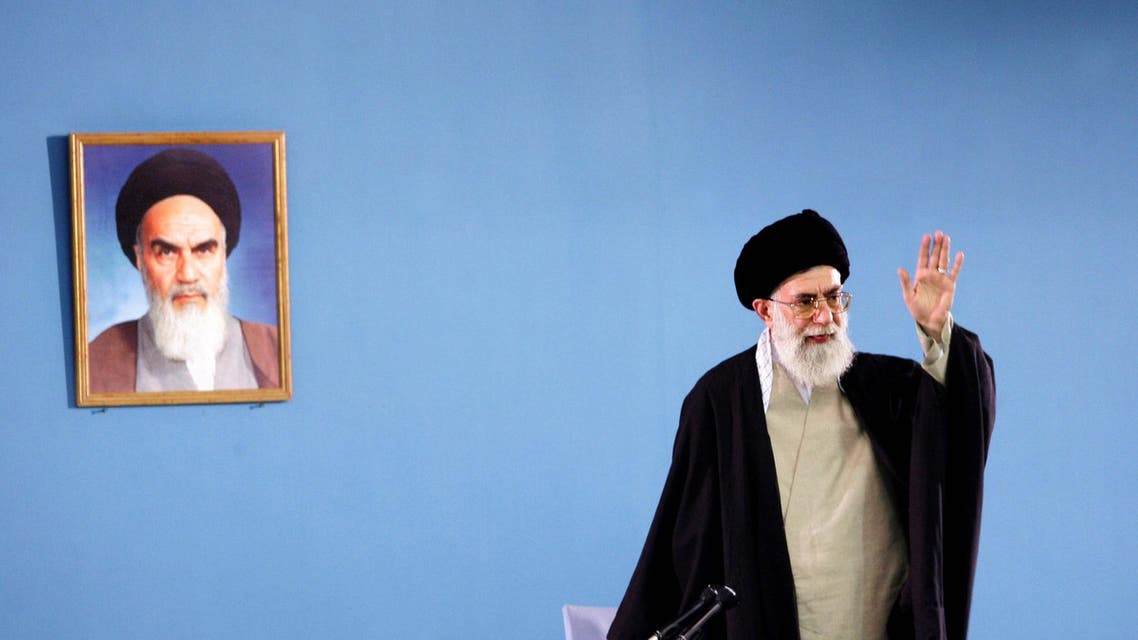 Khamenei: military attack 'not a priority' for U.S.
Iran's Supreme Leader Ayatollah Ali Khamenei says the U.S. has taken the option of military intervention to resolve conflicts off the table
Iran's Supreme Leader Ayatollah Ali Khamenei proclaimed on Wednesday that Washington had taken the option of military intervention to resolve conflicts off the table.
"They realized that military attacks are as dangerous or even more dangerous for the assaulting country as they are for the country attacked," The New York Times quoted Ayatollah Khamenei as saying on the 25th anniversary of the death of his predecessor Ayatollah Ruhollah Khomeini.
In his address to the country's political and military establishment at a mausoleum housing Khomeini's remains, who is considered to be the founder of the Islamic Republic after he led the 1979 revolution, Khamenei said a "military attack is not a priority for Americans now."
He added: "They have renounced the idea of any military action."
During his speech, leaflets were circulated by conservative critics of the moderate President Hassan Rowhani.
Under Rowhani's administration, an interim deal was signed in November in which Iran agreed to cap its nuclear activities in return for an easing of sanctions by the West.
However, this has irked hardliners who object to his nuclear and cultural policies.
The pamphlets read: "What did we give — and what did we get?" pointing to Rowhani giving in when he suspended parts of Iran's uranium enrichment program in accordance with the deal but not being fully compensated with reciprocal moves to ease the economic sanctions.
Meanwhile, U.S. President Barack Obama has repeatedly warned that military action will remain as an option to resolve the nuclear dispute should negotiations fail.
Speaking from a stage decorated with a banner stating "America cannot do a damn thing," Khamenei however warned of a range of methods Washington is using to influence the politics of other nations.
He highlighted Washington's support of internal opposition groups and protests, citing the Iranian demonstrations that challenged Iran's 2009 presidential elections as an example.
"They did it in Iraq, Afghanistan and some Arab countries of the region and in our country as well," he said.
He also repeated claims that American agents or their affiliates were behind the assassination of Iranian nuclear scientists in recent years.