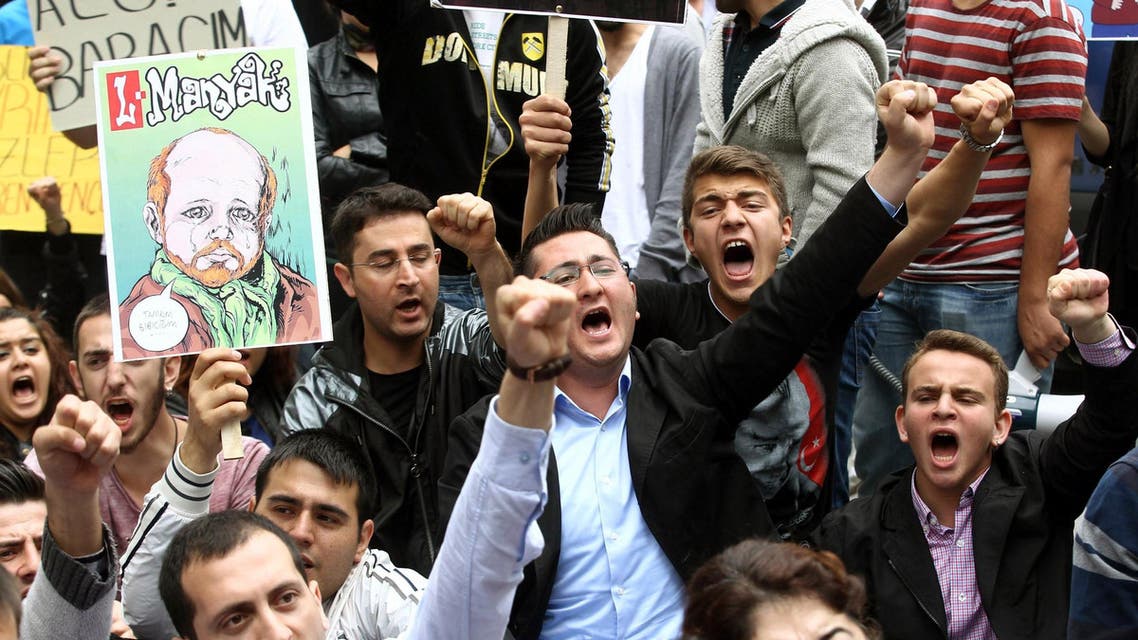 Two Kurdish protesters killed in Turkey's southeast
One soldier was also wounded during the clashes
Two people were killed on Saturday night in Turkey's southeast Diyarbakir province during clashes between the security forces and Kurdish protesters, security sources said.

Several hundred protesters demonstrating against the construction of new military outposts threw petrol bombs at the security forces, before opening fire. Two protesters were shot dead after security forces fired back, the sources said.

One soldier was also wounded during the clashes.

Increased militant activity and street protests in recent months have dimmed prospects for a final deal in the Kurdish peace talks that Prime Minister Tayyip Erdogan initiated in 2012 with jailed militant leader Abdullah Ocalan to end a 30-year-old insurgency which has killed 40,000 people.

A ceasefire called by Ocalan in March 2013 has largely held, but the PKK halted a rebel withdrawal to bases in northern Iraq last summer, complaining about the slow pace of negotiations.

Protests have flared up over the past few weeks on the construction of new military outposts, with demonstrators blocking a highway between Diyarbakir city and Bingol province.

Erdogan is widely expected to run in Turkey's first direct presidential election in August and support from its Kurdish minority, which accounts for around a fifth of the population, could be key to his chances of success.