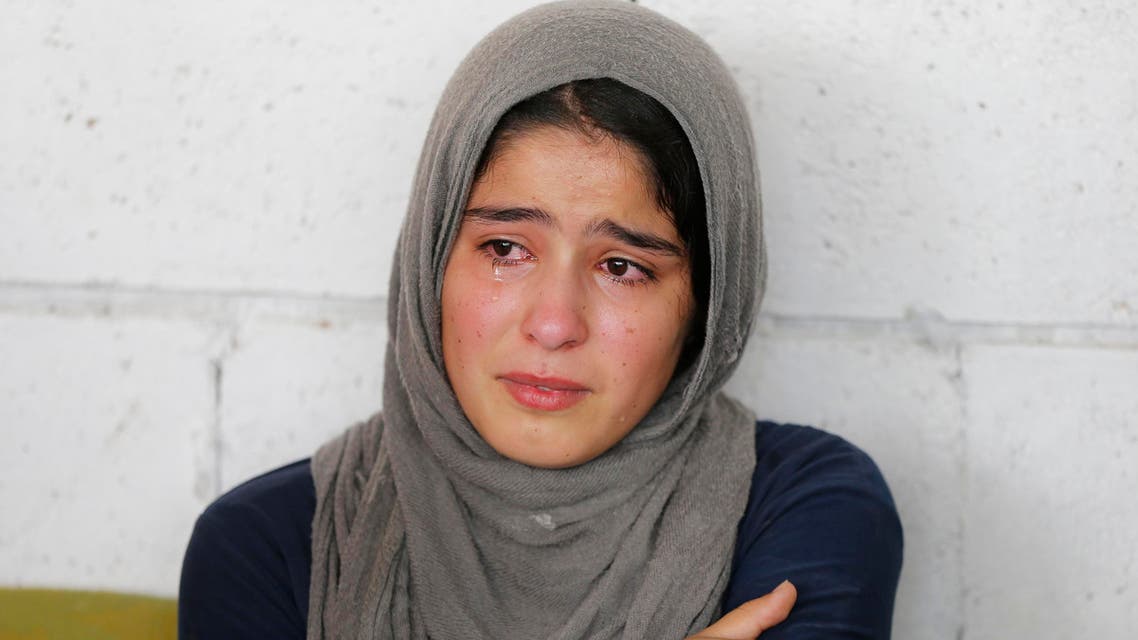 EU shelters Syrians but other refugees lag
Rights groups criticize Britain's efforts towards Syrian refugees
The European Union has offered refuge to thousands of Syrians who fled to the bloc from the Syrian civil war, the EU's Eurostat agency said Thursday, but rights groups say more needs to be done.
Of the 50,000 Syrians who fled to the 28-nation bloc, some 35,000 were granted immediate protection -- accounting for a quarter of the 135,000 people given asylum across Europe last year, AFP reported, quoting the EU's Eurostat agency.

Overall, 29.4 percent of the 435,000 people who sought a safe haven in Europe were offered protection.

Syrians were by far the largest group, followed by 16,400 Afghans and 9,700 Somalis.

Of the Syrians, more than 60 percent were given a home in Sweden, with 12,000, and Germany 9,600.

Germany last week said it would accept 10,000 more refugees from war-ravaged Syria.
The highest single number of people given protection was in Sweden with 26,400 followed by Germany on 26,100, France 16,200, Italy 14,500 and Britain 13,400.

The five nations together accounted for more than 70 percent of those given shelter.
In January, several aid agencies and organizations in Britain sent a letter to Prime Minister David Cameron calling for a much higher number of Syrian refugees to be allowed into the UK.
They also called for joining the U.N. resettlement program for Syrian refugees.
The Council for Arab-British Understanding (Caabu) called Britain to "accelerate" its actions towards "vulnerable" refugees.
"It is shameful that Britain has been so slow to implement this program. Britain and other countries have to do much more to ease the burden on Syria's neighboring states," said Caabu Director Chris Doyle, who just came back from visiting Syrian refugees in Jordan.
Maurice Wren, chief executive of the Refugee Council, told The Independent: "It's disappointing to hear that the UK has so far yet to offer enough resettlement places to fill a bus, when we should be offering entire planeloads of seats to safety.
"The need in the region is clearly vast, with UNHCR calling on governments around the world to help resettle 130,000 refugees and other governments increasing the numbers of places they are pledging. The UK must act similarly and be bold and ambitious in its plans to resettle Syrian refugees."
Europe's top economy agreed last year to take a first 10,000 Syrian refugees, of whom around 6,000 are already in the country, Eurostat said.

The war in Syria has killed more than 162,000 people and generated the worst refugee crisis since the Rwandan genocide of the mid-1990s.

Half the country's population has fled, including nearly three million refugees mainly sheltering in neighboring countries.

[With AFP]