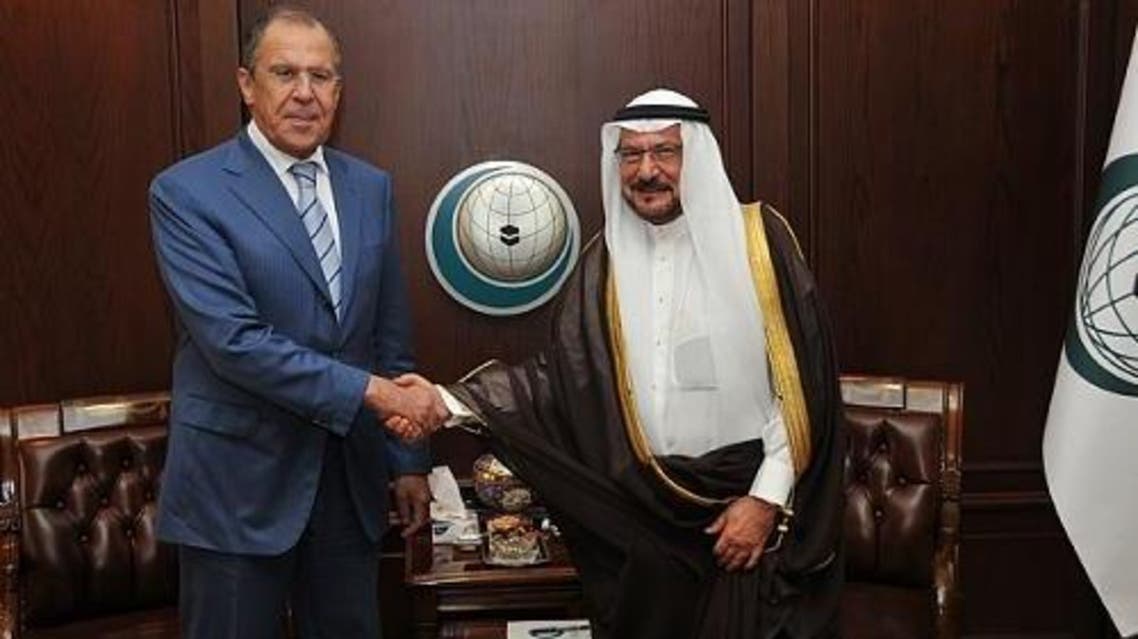 Russia's Lavrov holds talks with OIC chief
The two agreed to continue consultations and dialogue within the Cooperation Framework Agreement
Russian Foreign Minister Sergei Lavrov visited the headquarters of the Organization of Islamic Cooperation (OIC) here on Saturday.
Iyad Amin Madani, secretary-general of OIC, received Lavrov and the accompanying delegation.
During the meeting, they discussed the latest developments in the Middle East region, especially Syria and Iraq, as well as the situations in the Central Africa Republic, Myanmar and Crimea.
The two sides agreed to continue consultations and dialogue within the Cooperation Framework Agreement between Russia and the OIC, the Saudi Press Agency reported.
Madani accepted an invitation from Lavrov to visit Russia, especially Muslim enclaves in the republics of Chechnya, Tatarstan, Dagestan and Crimea.
This article was first published in the Saudi Gazette on Sunday, June 22, 2014.