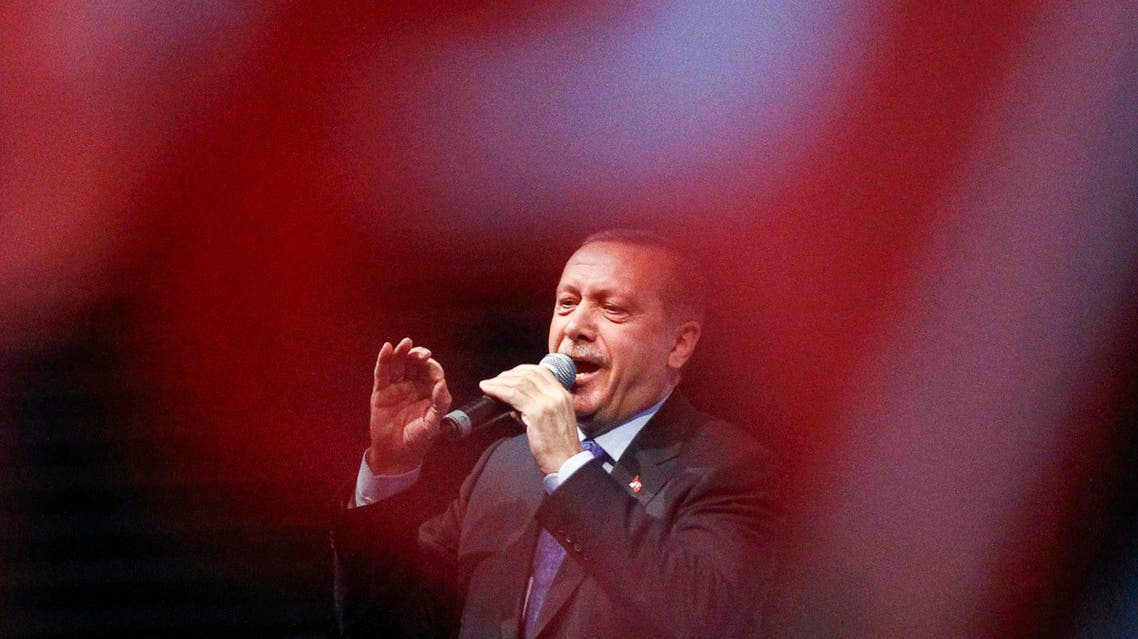 Turkey PM Erdogan says AKP is 'not one man's party'
Erdogan, who remains the most popular leader among ordinary Turks, is a clear favorite to win the currently ceremonial post
Turkish Prime Minister Recep Tayyip Erdogan, who is widely expected to run for president in August, said Sunday he has no concerns over the future of his Islamic-rooted governing party.
"The AK Party is not one man's party... (it) has its own rules and mechanisms," Erdogan told a party meeting in Istanbul.
After three terms as prime minister - the maximum allowed under the Justice and Development Party (AKP) rules - Erdogan has made no secret of his ambition to seek the presidency in the August 10 election, the first time Turkish voters will directly elect the country's head of state.
Erdogan, who remains the most popular leader among ordinary Turks, is a clear favorite to win the currently ceremonial post amid speculation about whether the AKP would stand united in his absence.
"I don't see anyone in this party's cadre who puts his personal ambitions before his own cause," Erdogan said.
Defined limits
"Whoever is our candidate for the presidency the last thing that would concern us is the future of the AK Party," he added.
"AK Party is a party which exists and will exist, not with individuals, but with principles and policies whose limits have been defined".
Erdogan's party is expected to announce its presidential candidate by the end of this month.
Turkey's two main opposition parties last week backed an Islamic-leaning intellectual to challenge Erdogan's expected bid, in a move criticised by secular segments of society.
The Republican People's Party (CHP) and the Nationalist Movement Party (MHP) threw their support behind Ekmeleddin Ihsanoglu, an experienced academic and diplomat, to run against Erdogan in Turkey's first democratic presidential vote.
Erdogan's party enjoys clear popular support and has won every election since 2002.
After 11 years in power, Erdogan is accused of increasing authoritarianism after his tough response to a series of crises over the past year from mass street protests to a vast corruption scandal and a devastating mining tragedy.
Critics say Erdogan's uncompromising stance has left Turkish society more polarised than ever, with opponents voicing concerns that the predominantly Muslim but staunchly secular country is sliding toward an autocratic rule.