Saudi award honors slain UK student as writers call for accountability
One columnist wrote that if the attacker was a Muslim and the victim wasn't, Western media would have hyped the incident
The Saudi education ministry announced on Monday that an award for distinguished scholarship students studying abroad will be named after Nahid al-Manea, the 32-year-old student who was killed last week in the UK.

The head of al-Jouf University, Dr. Ismail al-Bushri, said the award was announced after it was approved by the minister of higher education, Khaled al-Ankari.
Manea was found bleeding to death last week in a park in the town of Colchester. Her death has puzzled UK police, who suspect that the killing may have been religiously motivated. She hailed from Saudi Arabia's Najaf region and had traveled to Britain as part of the King Abdullah Foreign Scholarship Program.
This comes after Manea was laid to rest in her hometown earlier this week.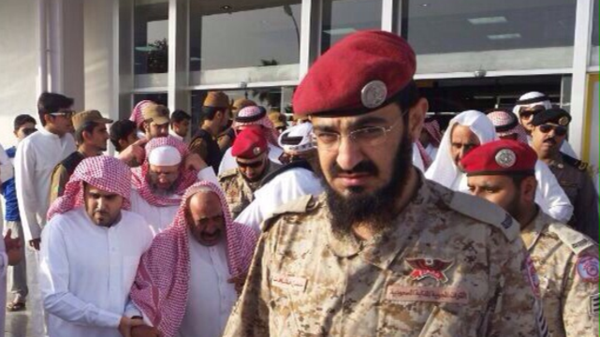 Addressing Manea's family while offering his condolences, Bushri said: "This is not only your tragedy, it's the entire country's tragedy. As the university announces an international award in Nahed al-Manea's name - God bless her soul - it confirms how proud we are of this ambitious girl who was a model of perseverance in demanding an education."
He went on to say: "(The award) also encourages scholarship students abroad to excel and to persevere in continuing their scholarship journey so they return (to their country) and serve it and their religion while armed with education and knowledge from the best universities around the world."

Saudi writers angered
Manea's death was met with national grief as hundreds of Saudis attended her funeral earlier this week, as well angry reactions to the murder in the local press.
In an article published in al-Mowaten news site, Saudi columnist Khalaf al-Harbi called for escalating Nahed al-Manea's case so such attacks do not recur.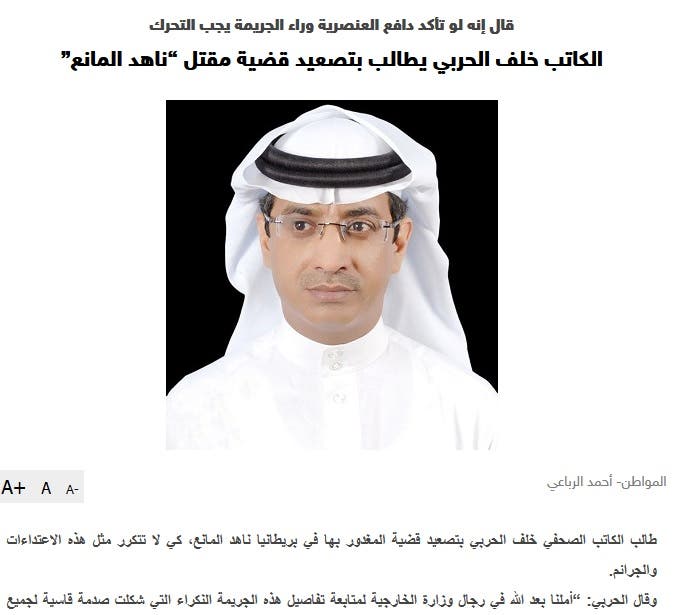 "Our hope is that the foreign affairs ministry resumes the details of this condemned crime which shocked everyone in Saudi Arabia. Although the UK police investigation has not yet found the killer or realized the motives of this crime, most media outlets' and social networking websites' hints indicate the crime occurred for racist reasons due to her conservative Islamic dress," Harbi wote.
He also said that if the motive behind the crime proves to be of a racist nature, then it's the duty of concerned parties, whether official, media or popular ones, to escalate this case in Britain to prevent such crimes which occur due to hatred against Muslims from happening.

Harbi also said that if the attacker was a Muslim and the victim wasn't, Western media would have hyped the incident in order to prevent its occurrence.
The columnist also noted that while hate crimes are not common in Britain, the murder of one person is equal to murdering millions in the eyes of the victims' family and home country.

Another columnist wrote in Al-Watan newspaper that he completely agrees with studies and reports by rights groups which confirm that racism in Britain and wider Europe is empowered by the European media's rhetoric, adding that the language of extremist religious rhetoric is as powerful as European media rhetoric when it comes to hate crime.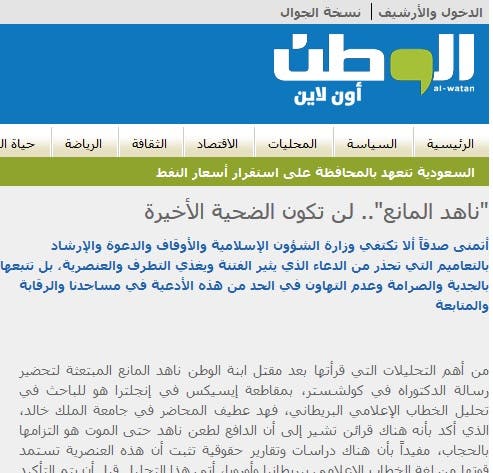 "If it turns out to be true that our sister Nahed was a victim of a hate crime, then she won't be the last victim ," the columnist added.

Another columnist criticized some statements reported in the Saudi media that had blamed Manea's death on the scholarship program. He wrote in Okaz that the country's loss of one of its students in the scholarship program is a disaster but another disaster is those trying to exploit her murder to blame it on the program.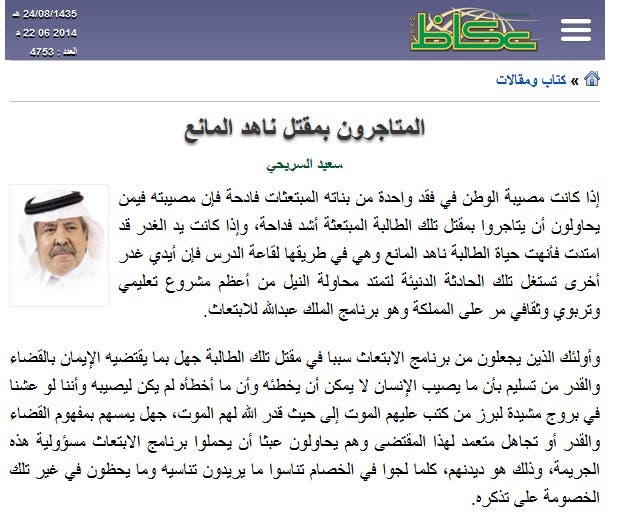 "When some suspect that the scholarship program is the reason behind what's happened to Manea, then it's as if they're ignoring daily news of women being killed by their husbands or fathers or sons or maids; none of these victims are on a scholarship program and none of them reside outside the country," he added.