Saudi program offers cash for information on terrorism
The Interior Ministry is also charged with issuing arrest warrants for those suspected of committing terrorism-related crimes
Saudi authorities this week launched a campaign rewarding citizens with large sums of money in exchange for information on terrorists and terror-related activities.
The rewards, ranging from $270,000 to $1.9 million, are offered to those who provide information that could lead to the arrest of wanted individuals or the dismantling of terror groups.
The kingdom's passports directorate, which is part of the Interior Ministry, is distributing anti-terrorism brochures that carry slogans such as "terrorism has no religion" at numerous venues.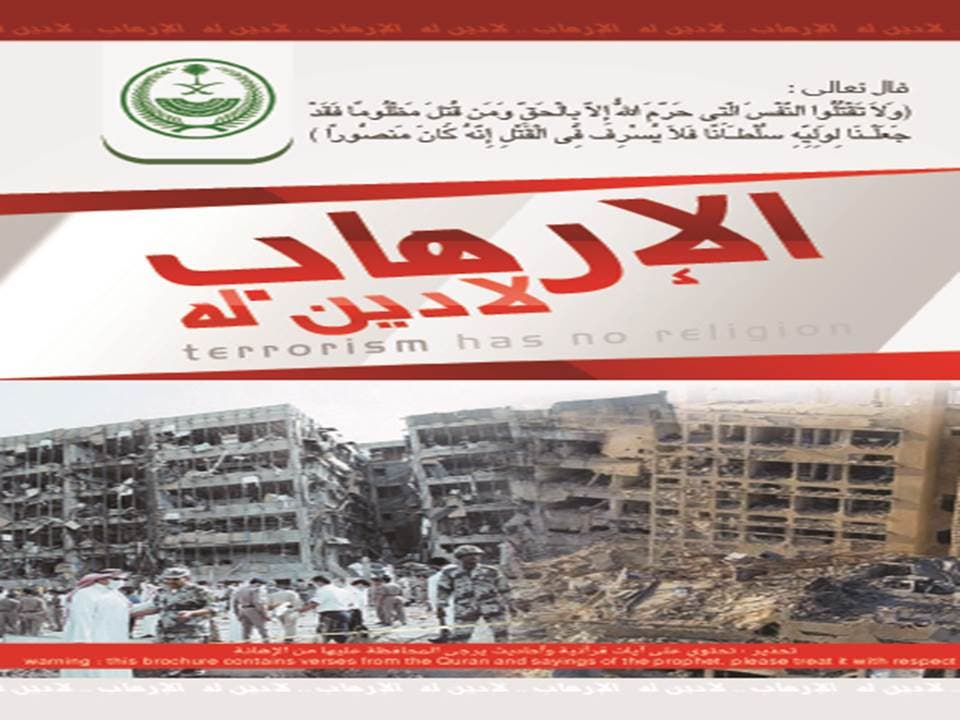 Under an anti-terror law passed earlier this year, security forces can arrest and hold a suspect for up to six months, with the possibility of extending the detention period for another six months.
The Interior Ministry is also charged with issuing arrest warrants for those suspected of committing terrorism-related crimes.
It can prosecute anyone deemed backing terrorist groups "financially or morally," as well as those who promote such groups in the media and on social networks.
The same law also forbids "participation in, calling for, or incitement to fighting in conflict zones in other countries," as well as calling for demonstrations or taking part in them.