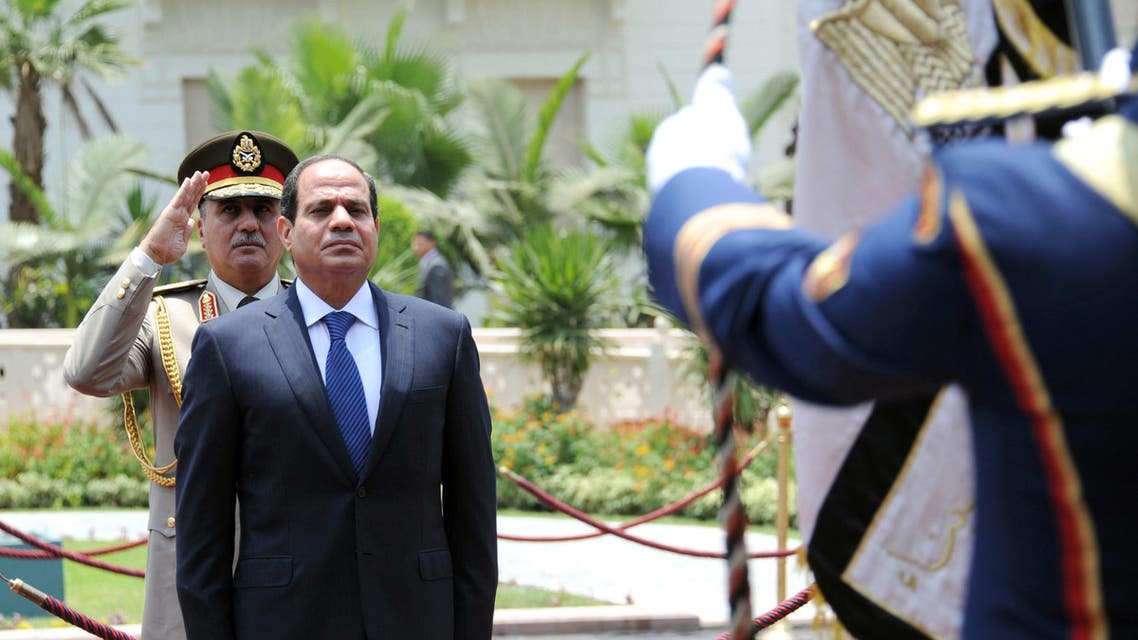 Egypt's Sisi to visit Algiers Wednesday on first state visit
Algeria called for a 'peaceful transition' in Egypt after Islamist president Mohammad Mursi was ousted
Egyptian President Abdel Fattah al-Sisi will travel to Algiers on Wednesday for his first trip abroad since being elected in May, the office of his Algerian counterpart Abdelaziz Bouteflika announced.

Algeria called for a "peaceful transition" in Egypt after Islamist president Mohammad Mursi was ousted by the then army chief in July last year.

Sisi won a crushing majority in May's presidential poll, a month after Bouteflika was overwhelmingly re-elected for a fourth term in office, despite his age and poor health.

During Sisi's brief visit, the North African leaders will discuss "issues linked to the situation in the Arab world and Africa," Bouteflika's office said.

The army's overthrow of Egypt's first freely elected president in July 2013 and its subsequent crackdown on his Muslim Brotherhood movement have prompted references to the Algerian army's decision in the early 1990s to cancel elections that an Islamic party was poised to win.

The move sparked almost a decade of devastating civil war, in which up to 200,000 people were killed in fighting between Islamist insurgents and the Algerian military.

More than 1,400 people have so far been killed in the political unrest rocking Egypt since Mursi's ouster, and at least 15,000 people jailed.

Bouteflika managed to curtail Arab Spring protests that toppled other North African leaders in 2011, including Egypt's Hosni Mubarak, by hiking salaries, announcing piecemeal reforms and lifting a state of emergency that had been in place for 19 years.