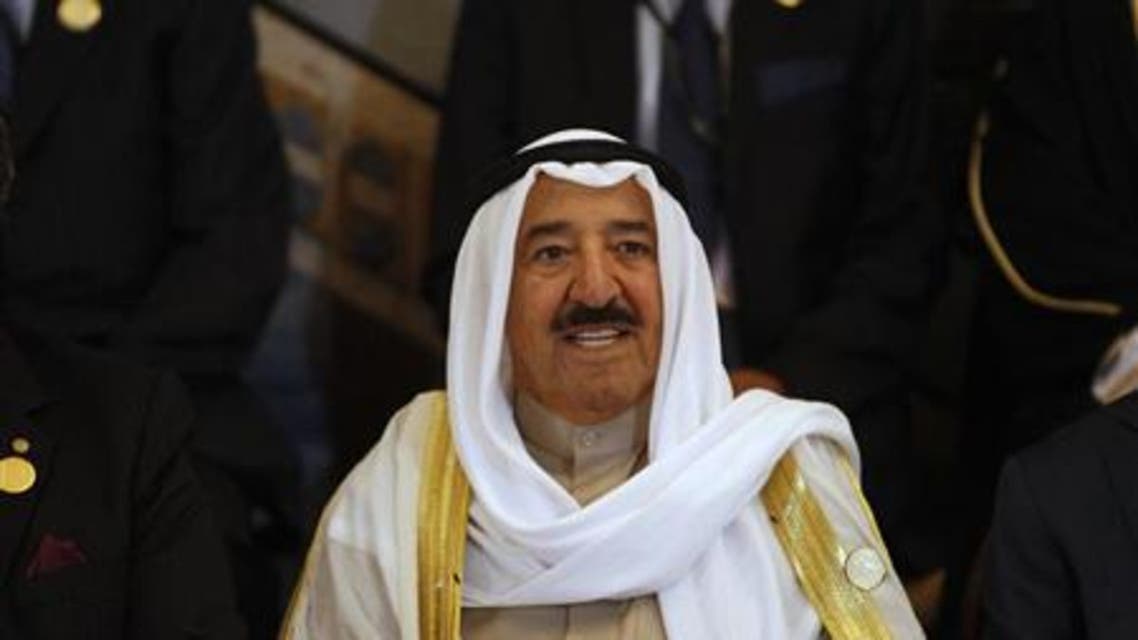 Kuwait emir urges calm over coup, graft allegations
Kuwait's emir expressed deep concern over allegations of a conspiracy against the government
Kuwait's emir, Sheikh Sabah al-Ahmad al-Sabah, urged calm Wednesday as he expressed deep concern over allegations of a conspiracy against the government and a huge corruption scam, Reuters reported.

In his first public comments on an issue that has shaken the Gulf state, Sheikh Sabah urged all parties to leave the issue for the judiciary to investigate.

"I followed with deep concern and sorrow the allegations about certain events which, if proven true, constitute serious crimes that threaten the security of the country, its constitution and institutions and undermine the judiciary," he said in an unscheduled speech on television.

"After placing the issue in the hands of the public prosecution, everyone must stop to deal in the matter publicly while waiting for the judiciary verdict," said the emir who vowed to take stern actions against any guilty party.

The emir expressed dismay over "the flurry of reports on these unverified claims and traded accusations" that were carried by various mass media and social networking websites "without meticulous care."
"Everybody could be affected or offended by defamation that was exchanged without evidence. As a result, everybody based their respective stances on their own interests and away from objective truth, right and justice," he said.
Early this month, Sheikh Ahmad Fahad al-Sabah, a senior member of the ruling family, filed a lawsuit claiming he is in possession of videotapes showing a senior member of the family and the former parliament speaker plotting a coup and accusing them of massive corruption.

Ex-premier Sheikh Nasser Mohammad al-Ahmad al-Sabah and former speaker Jassem al-Khorafi both categorically denied the allegations as "fabrications and lies" and said they were ready to face the investigation.

The two men were received by the emir during the week.

Sheikh Nasser, 74, resigned in 2011 after five years in office following massive street protests over corruption charges that 13 MPs had received millions of dollars in bribes.

Khorafi, a wealthy businessman who was speaker between 1999 and 2011, categorically denied the allegations when the news first surfaced several months ago.

The government said in April that the videotapes had been tampered with and were not authentic, but Sheikh Ahmad insists they are genuine.

Several opposition groups have called for an international investigation and for the resignation of the government and dissolution of parliament.
(With Reuters)