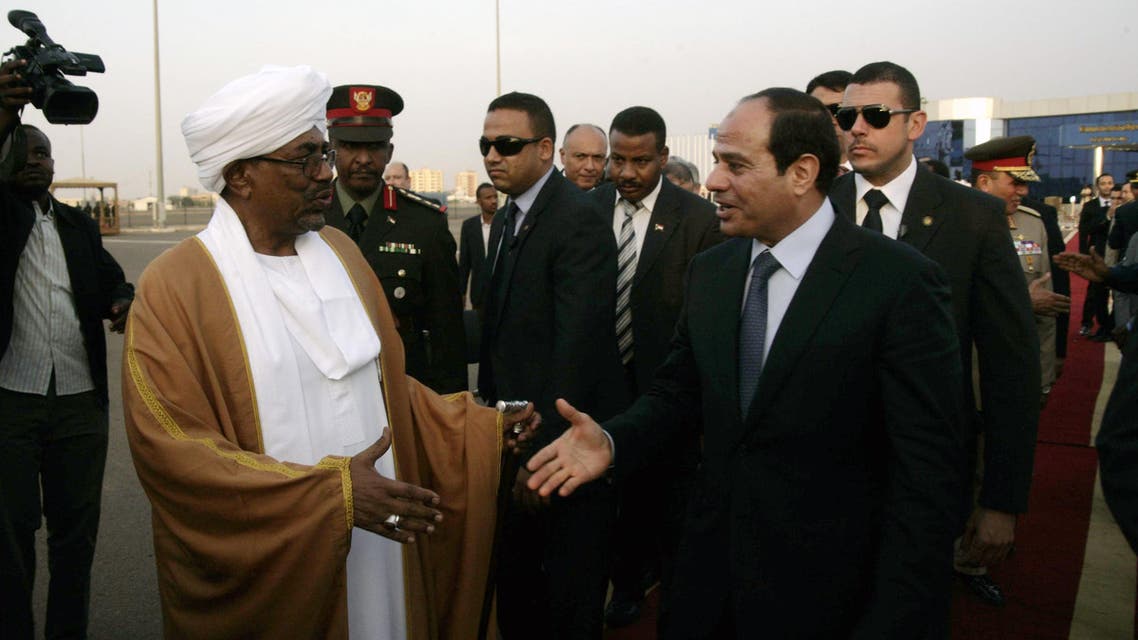 Sisi visits Sudan after Africa 'terrorism' warning
Sisi arrived in Sudan a day after he told the African Union summit in Equatorial Guinea
Egyptian President Abdel Fattah al-Sisi landed in Islamist neighbor Sudan on Friday for what an analyst said would be an attempt to shore up a regional alliance against Islamic "terrorism."

An AFP photographer at Khartoum airport confirmed the Egyptian leader's plane had touched down.

Sisi arrived a day after he told the African Union summit in Equatorial Guinea that the continent must reinforce cooperation to face a "plague" of cross-border terrorist groups.

He took a similar message to Algeria on Wednesday during his first foreign trip since his election in May.

"Egypt, the Gulf countries and now Algeria -- Egypt is trying to build a regional alliance to fight Islamic terrorism," University of Khartoum political scientist Safwat Fanous told AFP.

"So they would like to see Sudan as part of this alliance in order to isolate Qatar and Turkey, who are... the main supporters of the (Muslim) Brotherhood Movement."

Egypt jointly ruled Sudan with Britain until 1956.

Sisi, while he was still army chief, toppled Islamist president Mohammed Mursi last July. Sisi then won the May presidential poll by a landslide after crushing the opposition.