Israel finds bodies of three missing teens
Israeli PM Netanyahu blames Hamas for the killing of the three Jewish teens and vows retribution
Israel on Monday found the bodies of three Jewish teenagers who went missing near Hebron two weeks ago and Prime Minister Benjamin Netanyahu placed the blame on Hamas and vowed retribution.
"During the search for Eyal Ifrach, Gilad Shaer and Naftali Frankel, the IDF discovered 3 bodies near Hebron," the Israeli army said in a statement on Twitter.
Israel finds bodies of three missing teens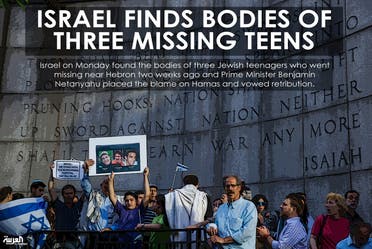 It was not immediately clear how they died.
Public radio said the bodies were discovered in a field near Halhul, a town north of Hebron, about 10 minutes from the roadside in the southern West Bank where they were last seen on June 12.
The bodies of Gil-Ad Shaer and U.S.-Israeli national Naftali Fraenkel, both 16, and Eyal Yifrah, 19, were found in a field near Hebron, a militant stronghold and the hometown of two Hamas members identified by Israel as the kidnappers and still at large, security officials said.
The teens had apparently been shot soon after having been abducted while hitchhiking, the officials said.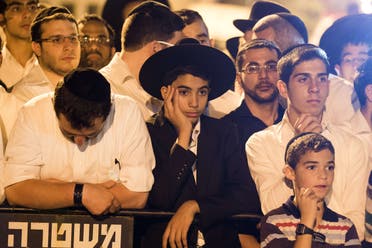 Israel blames Hamas
Israeli Prime Minister Netanyahu blamed Hamas and vowed that they would answer for it.
"They were kidnapped and murdered in cold blood by animals in human form," his office quoted him as saying. "Hamas is responsible and Hamas will pay."
"We will not stop until Hamas is completely defeated," Deputy Defense Minister Danny Danon said earlier, in statements carried by Agence France-Presse.
"The homes of the terrorists must be demolished and their arms caches destroyed."
Al Arabiya's Correspondent Ziad Halabi said Israeli forces have begun demolishing the houses of the alleged kidnappers in Hebron.
Hamas warned that any Israeli action to punish the group for the alleged murder would open "the gates of hell."
"If the occupiers carry out an escalation or a war, they will open the gates of hell on themselves," Hamas spokesman Sami Abu Zuhri told AFP.
Netanyahu seized on the abduction to demand Western-backed Palestinian President Mahmoud Abbas abrogate a reconciliation deal he reached with Hamas, his long-time rival, in April that led to a unity Palestinian government on June 2.
Abbas has reportedly called for an emergency cabinet meeting over the matter, Al Arabiya's correspondent reported.
British Prime Minister David Cameron said Monday the murder was an "inexcusable act of terror" and Britain will back Israel as it seeks justice.
"This was an appalling and inexcusable act of terror perpetrated against young teenagers. Britain will stand with Israel as it seeks to bring to justice those responsible," Cameron said in a statement.
U.S. President Barack Obama condemned what he described as the "senseless" murder of the Israeli teenagers and warned against actions that could further "destabilize" the situation.
Also, French President François Hollande condemned the "cowardly murder" of three Israeli teenagers, the presidency said in a statement.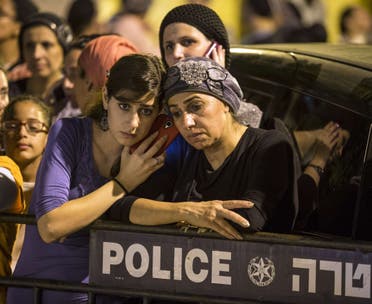 (with Reuters and AFP)