Israeli air raids on Gaza 'kill Hamas gunmen'
If confirmed, the attack would be the biggest single hit against Hamas since an eight-day war in 2012
At least nine Palestinians were killed in Israeli air strikes on Gaza, an Al Arabiya News Channel correspondent reported on Monday.
Among those killed are believed to be six gunmen from Palestinian Islamist group Hamas, the winged arm of the group said.
If confirmed, the attack would be the biggest single hit against Hamas since an eight-day war in 2012, according to Reuters news agency.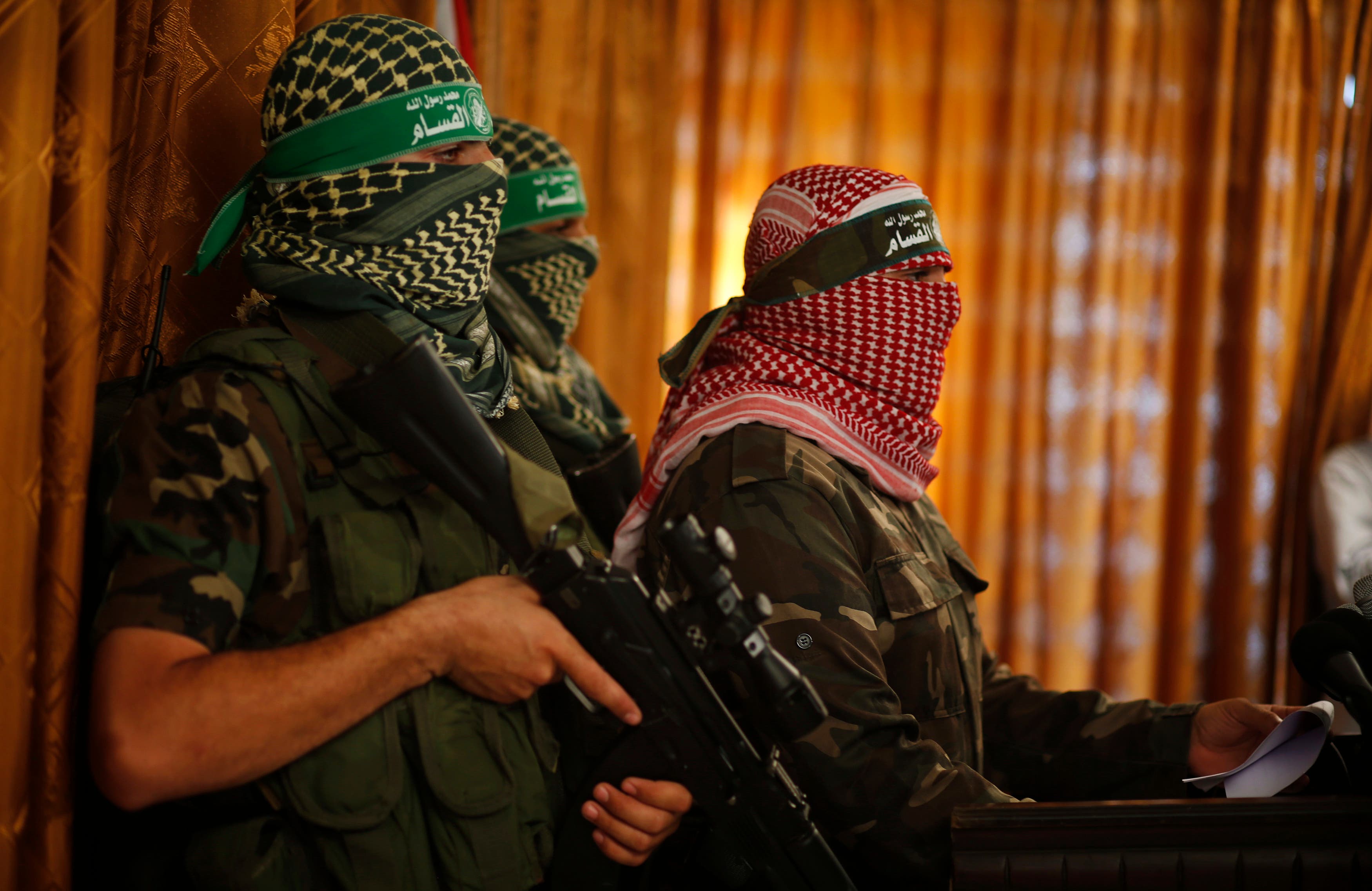 The Israeli military had no immediate comment on the reported attack which came after at least a dozen rockets were fired at southern Israeli towns and cities on Sunday.
The Al Arabiya correspondent reported that one Israeli soldier had been wounded following rocket attacks from Gaza.

Israel arrested six Jewish suspects Sunday in the grisly slaying of a Palestinian teenager who was abducted and burned alive last week - a crime that set off a wave of violent protests in Arab sections of the country.
See also: Slain Palestinian teen's cousin in plea for justice
Leaders of the Jewish state appealed for calm amid signs the death was revenge for the recent killings of three Israeli teenagers.

"We will not allow extremists, it doesn't matter from which side, to inflame the region and cause bloodshed," Prime Minister Benjamin Netanyahu said in a nationally televised statement. "Murder is murder, incitement is incitement, and we will respond aggressively to both."

He promised to prosecute those responsible to the full extent of the law.

The region has been on edge since three Israeli teens - one of them a U.S. citizen - were kidnapped while hitchhiking in the West Bank last month. Last week, the teens' bodies were found in a West Bank field in a crime Israel blamed on the militant group Hamas.

(With Reuters and AP)