Dubai Water Aid raises enough to bring water to 7 million people
The initiative to provide potable water to people around the world has raised nearly $50 million
UAE's Water Aid campaign to provide drinkable water to five million people worldwide during the Muslim month of Ramadan has raised AED180 million ($49 million), local media reported on Wednesday.
The UAE Water Aid campaign, named Suqia, has exceeded its goal as the funds collected will in fact benefit seven million people, Emarat Alyoum daily reported.
Contributions from Dubai ruler Sheikh Mohammed bin Rashid al-Maktoum alone would benefit one million people, the newspaper said.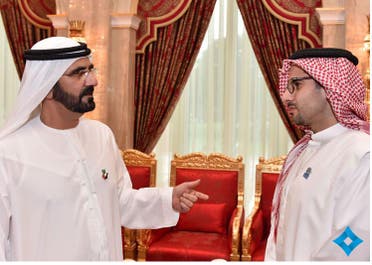 The fund-raising drive was scheduled to start in conjunction with Ramadan, a period favored by Muslim believers to pay alms increasing the likelihood of contributions.
Major donors include large companies such as Dubai Holding, which donated Dh5 million ($1.3 million), according to Khaleej Times.
"We are delighted to be part of this good humanitarian effort," said Ahmad bin Byat, CEO of Dubai Holding.
The Zayed bin Sultan Al Nahyan Charitable and Humanitarian Foundation donated Dh2.25 million ($612,000).
There have also been numerous smaller contributions from ordinary citizens, media reported.
These funds are expected to help to finance drilling, pumping, and water purification methods. The UAE Red Crescent has already started work drilling wells in areas such as Iraq, India, Tanzania, Afghanistan, Pakistan, within Syrian refugee camps in Erbil, Somalia, Sudan, Indonesia, as well as in Niger, Togo and Ghana.
An estimated 3.4 million people die across the globe each year due to the lack of clean water, according to the Dubai government.
The oil-rich UAE donated around one billion dirhams ($270 million) between 2009 and 2013 in aid to solve water problems in 61 countries, according to official statistics, according to AFP.