Israel charges three Jews over Palestinian teen murder
Young Palestinian was burned to death as a suspected revenge attack for the abduction and killing of three Israeli teenagers
Israeli prosecutors indicted three Jews on Thursday over the kidnapping and murder of a Palestinian teenager who was burned to death this month, the justice ministry said.

The identity of those charged was not disclosed by the ministry, which simply stated that one was a 29-year-old from the West Bank settlement of Adam.

The others were 16-year-olds, one from Jerusalem and the other Beit Shemesh, an Israeli town west of Jerusalem. All were from the same family.

Mohammed Abu Khder, 16, was kidnapped from east Jerusalem on July 2 and burned to death in a suspected revenge attack for the abduction and killing of three Israeli teenagers.

The three Israeli youths face separate charges over the attempted kidnapping of another Palestinian, aged seven, from the east Jerusalem neighbourhood of Beit Hanina, as well as alleged arson attacks on Palestinian-owned cars.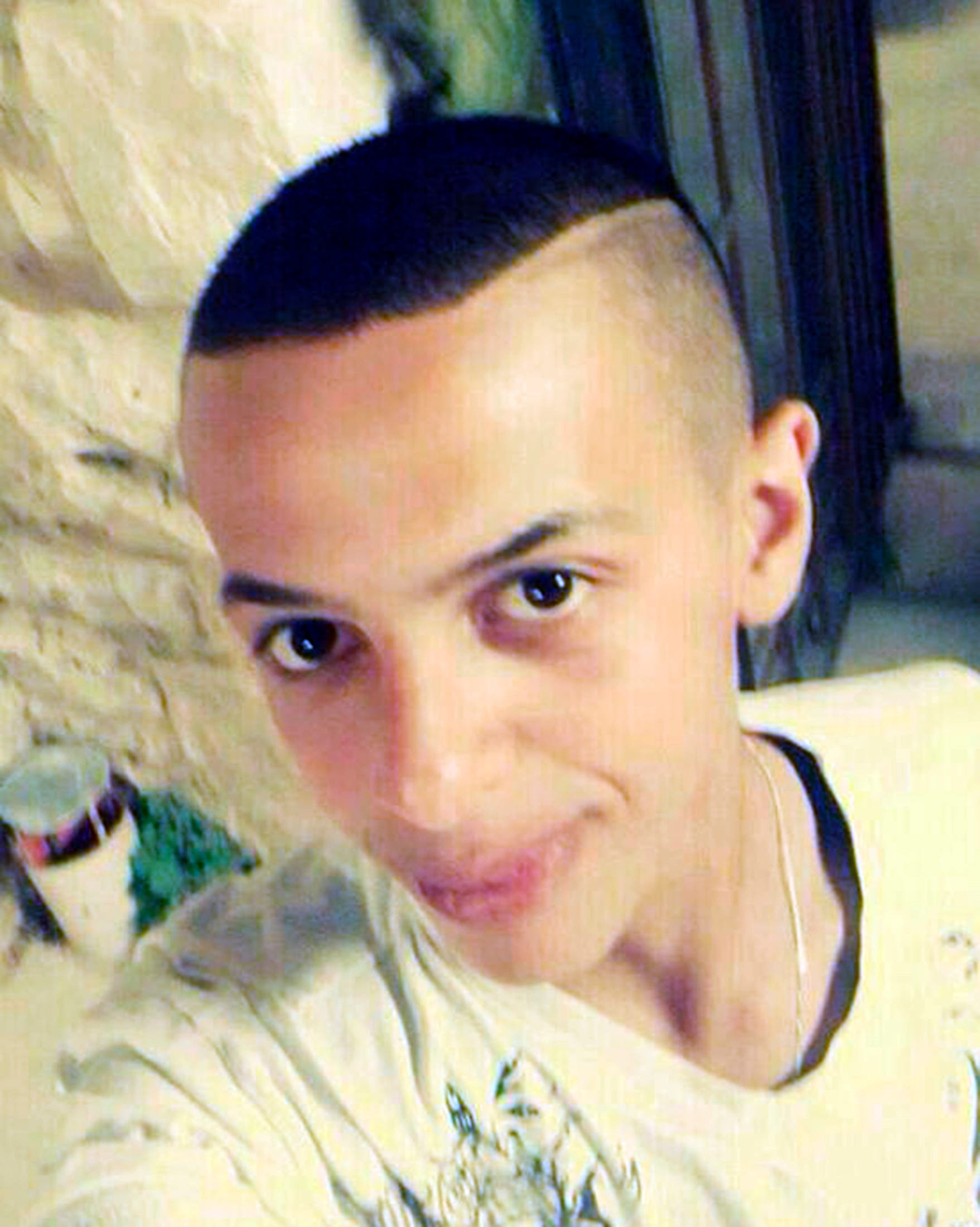 Two of them are also accused of setting alight a Palestinian shop in the town of Izmeh, a West Bank village near Israel, the ministry said in a statement.

An Israeli government legal adviser quoted in the media denounced the attacks as "shocking acts of racism against innocent people".

Khder's murder followed the abduction and killing of three Israeli teenagers in the West Bank last month.

It led to days of violent protests in east Jerusalem that quickly spread to Arab towns across Israel, with stone-throwers fighting pitched battles with riot police.

That in turn sparked a new conflict between Israel and Hamas, with the Jewish state launching an aerial bombing campaign on July 8 against the Gaza Strip that has killed at least 230 Palestinians.

One Israeli has been killed.

Israel's internal security agency, Shin Bet, this week disclosed confessions of three Jewish extremists who said they kidnapped and killed Khder in revenge for the murder of the three Israelis by Palestinian militants.

The trio had decided to kill an Arab, and equipped themselves with cable ties, petrol and other materials, and had randomly chosen Abu Khder as their victim, it said.

Shin Bet also said at the time that the suspects were all related.

On July 1, the suspects had tried to kidnap a child elsewhere in east Jerusalem, but were thwarted by the youth's mother.

Police said the three had scoured east Jerusalem neighbourhoods in search of a victim before happening on Abu Khder.

After forcing him into the car, they struck him on the head and drove to a forest in west Jerusalem, where they poured flammable liquid on him and set him alight.

An initial forensic report showed smoke in his lungs, indicating he was alive when set alight. A lawyer for the family told AFP his body had been burnt beyond recognition.