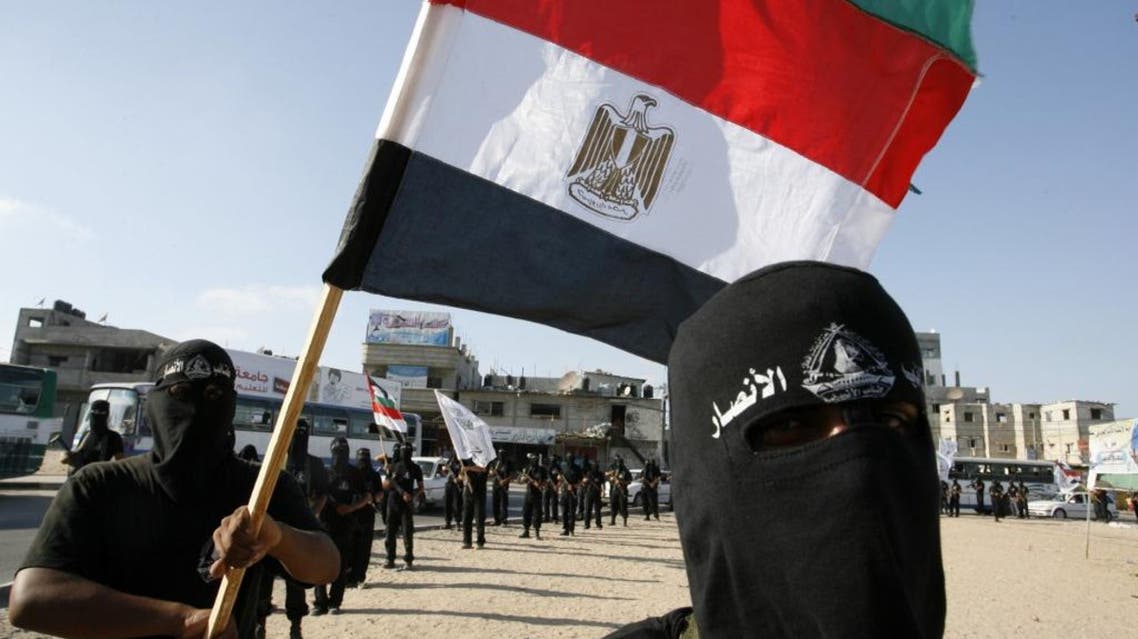 Egyptian army says 14 jihadists killed in Sinai
The military has poured armour and soldiers into the peninsula to quell the militants, who have also struck Cairo
Egyptian troops have killed 14 jihadists in shoot-outs in the restive Sinai Peninsula, scene of an insurgency since the ouster of Islamist President Mohammad Mursi, the army said Sunday, according to Agence France-Presse.

Also, 47 people were arrested in the clashes on Saturday that state news agency MENA said broke out near Sheikh Zuwaid in north Sinai, the army added.

Meanwhile, four children were killed when a mortar round crashed into their home in El-Joura, a suspected bastion of Islamist militants.

The mortar attack apparently targeted soldiers and police combing the area for militants who had shot dead two senior officers, officials said, according to AFP.

Militant attacks have surged since the army overthrew Mursi in July 2013.
The militant attacks usually target security personnel, but they have also led to civilian casualties.

The military has poured armour and soldiers into the peninsula to quell the militants, who have also struck Cairo and other cities using car bombs.