Retrial of leading Egyptian activist adjourned
Abdel Fatah, who is being detained along with 24 other co-defendants, will be granted a retrial on Sept. 10
The retrial of prominent activist and blogger Alaa Abdel Fatah was adjourned by an Egyptian court on Wednesday, the Egyptian daily news website al-Ahram reported.
Abdel Fatah, who is being detained along with 24 other co-defendants, is accused of violating a law banning demonstrations without prior authorization from the government.
The court said the blogger would be granted a retrial on Sept. 10.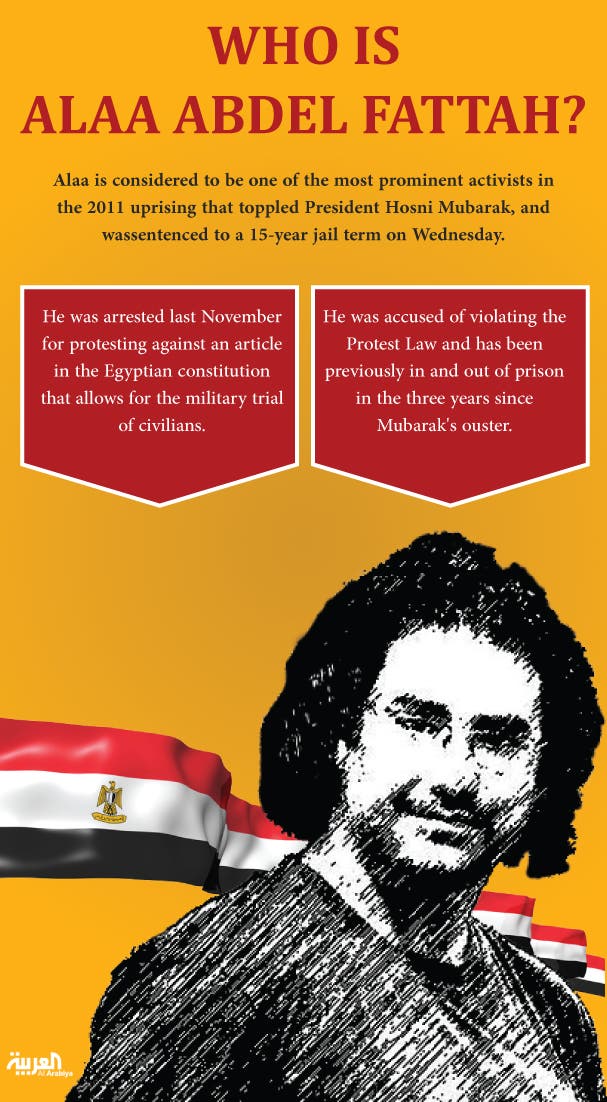 The trial of Abdel Fatah had already been adjourned in June as a verdict of 15 years imprisonment, $14,000 fines, and a further five years of police surveillance after their release was pronounced in absentia.
Abdel Fattah was a prominent youth leader of the 2011 uprising that overthrew president Husni Mubarak.
He has previously been convicted of torching and destroying the election campaign headquarters of Ahmed Shafiq in May 2012.