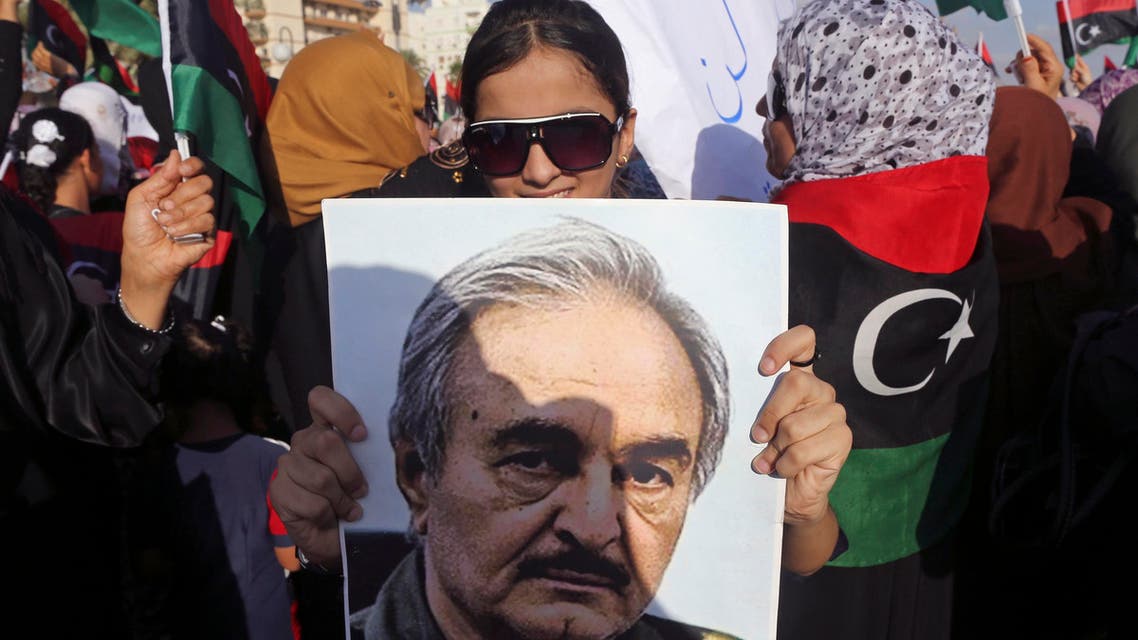 Libya's Haftar supports new parliament, election of new speaker
Libya's renegade retired General Khalifa Haftar has also called on Libyan MPs to pass laws that allow the rebuilding of the Libyan armed forces
Libya's renegade retired General, Khalifa Haftar, who has been leading "Operation Dignity" to rid his country of Islamic militants has supported the meeting of the new Libyan parliament and the election of a new speaker, Al Arabiya News Channel reported Thursday.
He has also called on Libyan MPs to pass laws that allow the rebuilding of the Libyan armed forces.
One hundred and thirty-one members of the Libyan parliament meeting in the Eastern town of Tobruk, voted on Wednesday to back a proposal for an immediate ceasefire in Libya with the supervision of the United Nations.
However, it was unclear whether the U.N. would accept the role in monitoring since they, along with the United States and most European countries have already closed down their representative offices and evacuated their staff.
Meanwhile, the evacuation of foreign workers continued in Libya.
China has evacuated almost 900 of its workers caught up in the fighting.
The Chinese are the latest in long list of overseas workers to leave Libya, including Americans, Britons, Egyptians, Filipinos and Pakistanis.