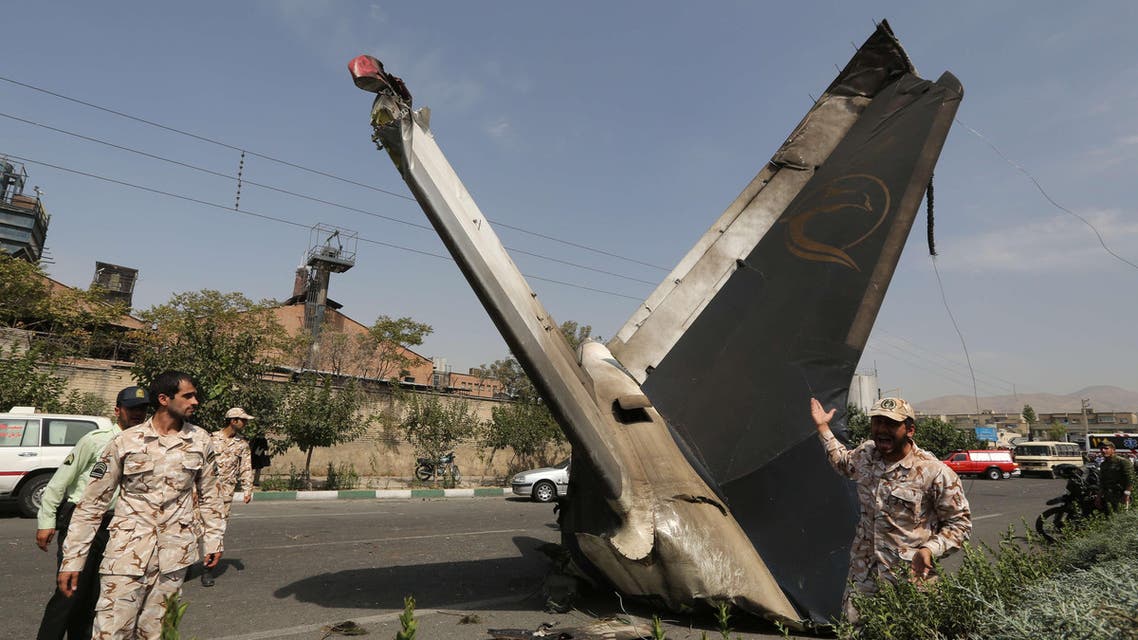 Plane crashes near Tehran's Mehrabad airport
The plane was bound for Tabas in northeastern Iran and crashed into the Azadi residential block on Mina 6 Boulevard
An Iran-140 Sepahan Air passenger plane bound for Tabas in northeast Iran with 48 passengers and crew on board crashed on a road near Tehran's Mehrabad airport on Sunday, killing at least 38 people, Iranian state media reported, according to Reuters news agency.

Initial reports said that all passengers and crew on board had been killed, but state media later reported that some passengers had been injured and transferred to hospital.

Thirty-eight other people died instantly and 10 were injured and were transferred to hospital in critical condition, state television said.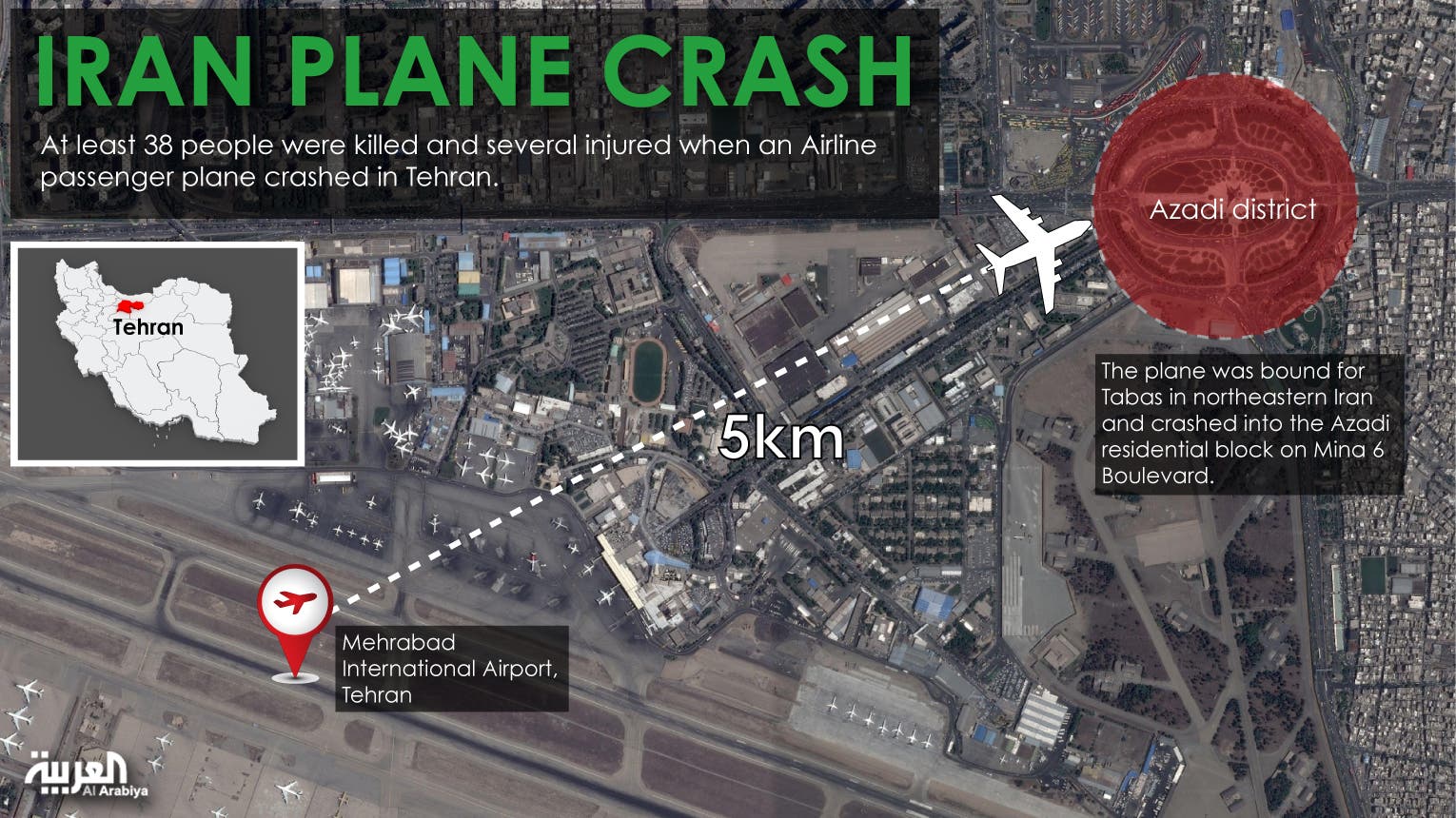 Eight or nine had survived, a doctor was quoted as saying by the Islamic Republic News Agency (IRNA).
One of the injured had regained consciousness, the doctor added.

The passengers included two infants and three children under the age of 12, the Civil Aviation Authority said.
Technical issues
The pilot detected technical issues four minutes after takeoff and tried to return to the airport, state television said, but the twin-engine turboprop crashed on a road at 9.18 am local time.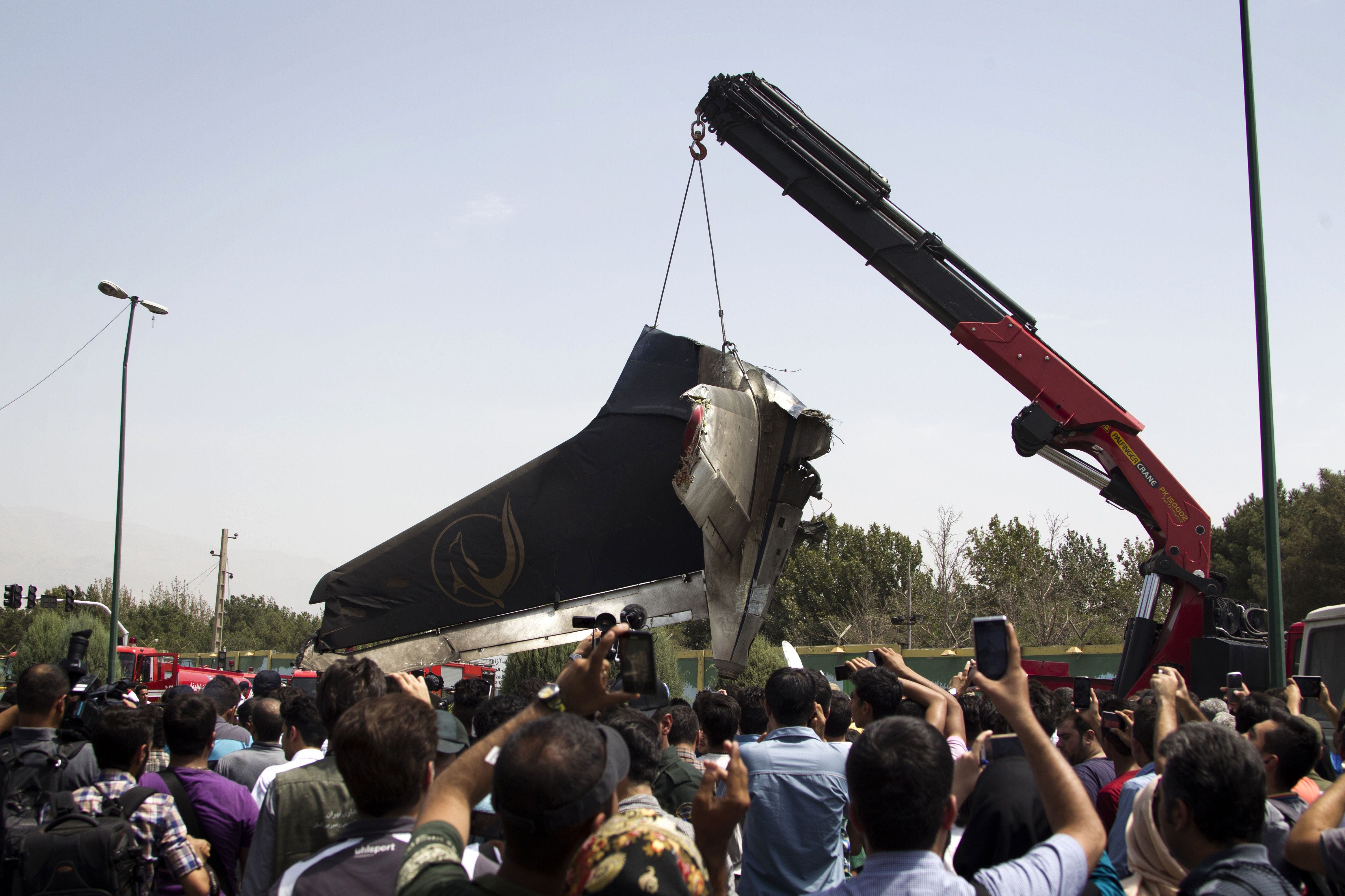 One eyewitness said the plane crashed into a wall.

A photograph on IRNA's website showed a huge plume of black smoke billowing over traffic standing at a road intersection.
A photograph from the Iran Student News Agency showed a charred tailfin lying on the ground.

The plane's black box has yet to be found, the deputy minister of Roads and Urban Development said.
International sanctions
Iran's airlines have been plagued by crashes, which Iranian politicians blame on international sanctions that block the airlines from replacing their ageing fleets.
About 14 crashes involving Iranian planes were reported in the decade to January 2011.

The plane that crashed - an Iran-140 - is a locally assembled version of the Antonov-140. Its safety record has come into question in the past.

The safety record for the carriers has led to most Iranian flights being prevented from landing in the EU.
Mehrabad is located in a western suburb of Tehran and mainly functions as a domestic airport, although it also serves some international routes.