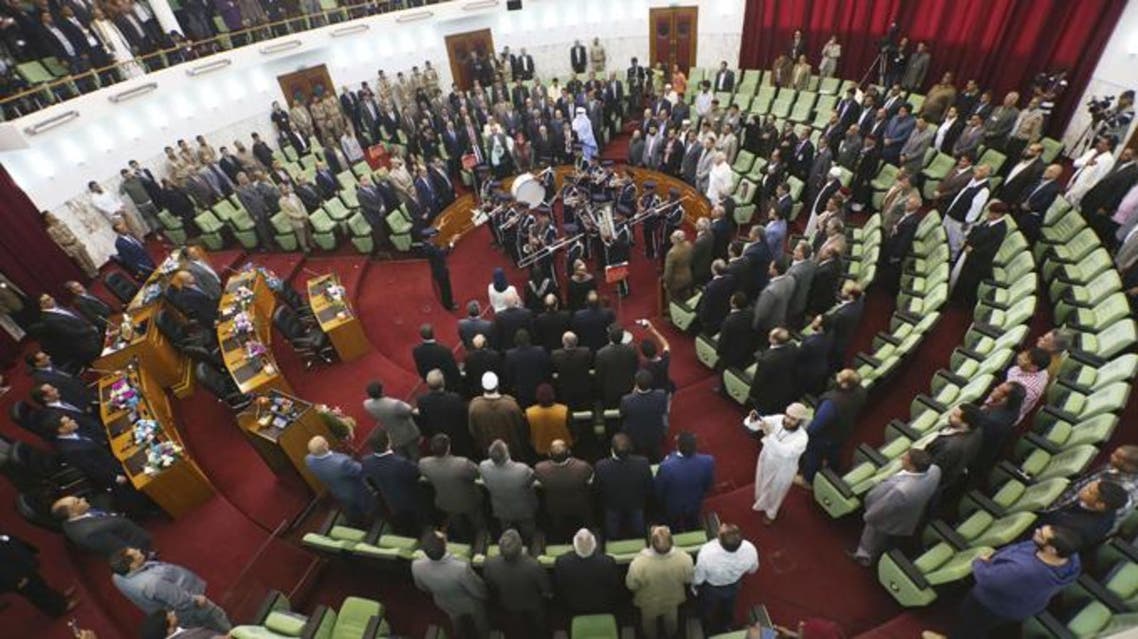 Libya parliament votes to disband militias
The parliament calls on the United Nations for an 'international intervention'
Libya's parliament on Wednesday voted to disband the country's militia brigades and called on the United Nations to protect civilians in an effort to end the worst fighting between armed factions since the 2011 fall of Moammar Qaddafi.
Lawmakers appeared to be seeking to strip the groups of former rebel fighters of the legitimacy they say they were given by the previous parliament and government ministries, and loosen their grip over Libya's fragile democracy.
But with Libya's army still in formation, it was unclear how the new Congress would enforce its decision. Composed of ex-rebels who once fought Qaddafi, the brigades are heavily armed and allied with powerful political factions.
The parliament also the United Nations for an "international intervention" as militia violence raged across the country.

Lawmakers convened in Libya's eastern-most city of Tobruk, far from weekslong militia battles over the international airport in the capital, Tripoli, and clashes in the country's second-largest city, Benghazi.

They adopted a resolution asking the Security Council for help. It passed with 111 votes in favor from among 124 lawmakers present.

Meanwhile, random shelling in Tripoli killed three people overnight.

It was not immediately clear how the U.N. would respond to the Libyan parliament plea but calls for outside help have come from many in Libya. The U.N. mission in Libya- which evacuated because of the violence - has called on warring parties to stop the violence and hold peace talks.

Violence mounted when Islamist-led militias mainly from the coastal city of Misrata launched an attack on the Tripoli airport, under the control of rival militias from the mountain town of Zintan. Analysts believe that the operation came as a backlash to Islamists' devastating loss in last parliamentarian elections and to counter a campaign in Benghazi led by a reneged army general and army units against Islamic militias.

Militias are the only force on the ground in Libya as the 2011 war left its police and military shattered. Successive transitional governments have relied on militias to maintain order.

The new parliament - composed of mostly anti-Islamist politicians - is discussing another resolution to order disbandment of the militias, though similar attempts have failed in the past.