Sunni leaders open to joining Iraq's new govt
Tribal leaders who revolted against outgoing PM Maliki's government would be willing to join the new administration if certain conditions are met
Tribal leaders and clerics from Iraq's Sunni-majority provinces on Friday offered their conditional backing for a new government that hopes to contain sectarian bloodshed and an offensive by Islamic State of Iraq and Syria (ISIS) militants that threatens to tear the country apart.
The new prime minister, Haider al-Abadi, faces the daunting task of pacifying Anbar province, where Sunni frustrations with Maliki's sectarian policies have pushed some members of the minority sect to join a raging insurgency led by Islamic State militants.
Sheikh Ali Hatem Suleiman, a key Sunni leader and head of the Dulaimi tribe which dominates Ramadi and the sprawling desert province of Anbar, said during a televised news conference on Friday that he would be willing to work with an Abadi government on condition that the rights of the Sunni community are safeguarded.
The tribal leader added that there should be a dismantling of the scores of militias formed by Maliki.
The announcement comes after Iraq's most influential cleric, Grand Ayatollah Ali al-Sistani, threw his weight behind the new prime minister and said the transition was a rare opportunity to resolve political and security crises.
Underscoring the urgency of containing a sectarian conflict fueled by Islamic State of Iraq and Syria (ISIS) militants, Sistani urged the military to hoist only Iraq's flag to avoid factionalism. The cleric called on lawmakers to meet "historical responsibility," and cooperate with the Prime Minister designate Haidar al-Abadi to form government.
He also said battling corruption should be one of the priorities of the new government.
Meanwhile, on his Facebook page, Abadi urged his countrymen to unite in the face of dangerous challenges and cautioned that the road ahead would be tough.
On Thursday, the United States and the United Nations commended Maliki for stepping down to preserve unity of the country in a televised address.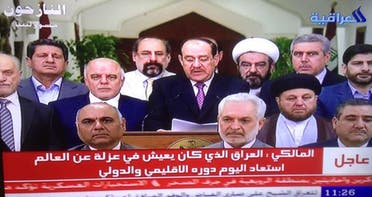 The Obama administration called it a milestone that sets the stage for a peaceful transition of power which could unite Iraqis against the security threat from ISIS militants.
After initially struggling to stay in power, Nouri al-Maliki relinquished his post late Thursday to a fellow Dawa Party member Abadi, which Secretary of State John Kerry called an "important and honorable decision."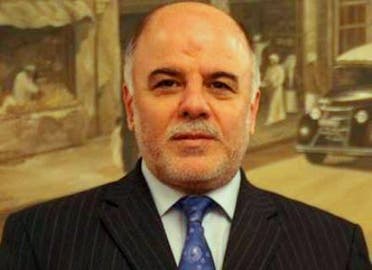 "We urge Mr. Abadi and all Iraqi leaders to move expeditiously to complete this process, which is essential to pulling the country together and consolidating the efforts of Iraq's many diverse communities against the common threat posed by the Islamic State of Iraq and Syria," Kerry said, using the former name of the militant group.
Kerry said the U.S. stands ready to partner with a new Iraqi government to counter the Islamic State threat, "and we will encourage other countries in the region and international community to do the same."
President Barack Obama's national security adviser, Susan Rice, echoed Kerry's remarks, saying the U.S. remained committed to a strong partnership with Iraq and its people.
Rice's statement was issued while she accompanied Obama on his Martha's Vineyard vacation.
Meanwhile, U.N. Secretary-General Ban Ki-moon on Thursday also welcomed Maliki's decision to step aside and pledge support for al-Abadi as his successor.
(With Reuters and AFP)