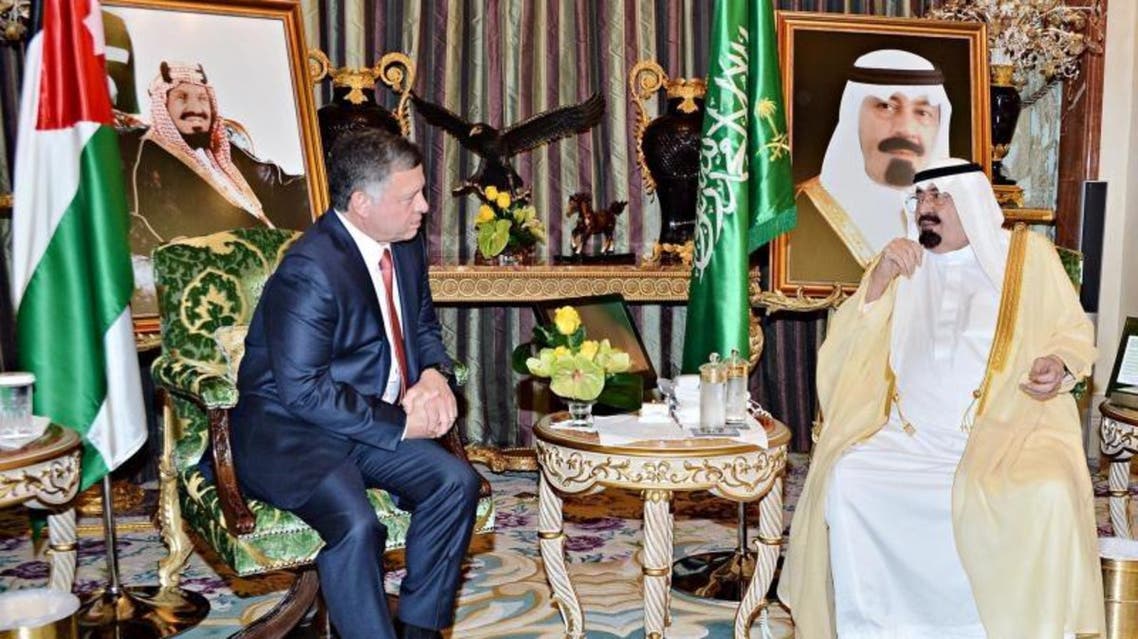 Saudi king meets Jordanian sovereign in Jeddah
The meeting of the two kings was attended by senior officials from both sides
Saudi Arabia's King Abdullah bin Abdulaziz met Jordan's King Abdullah II bin al-Hussein at his palace in the kingdom's city of Jeddah on Thursday, discussing regional and international events, including the Gaza conflict, the state-run Saudi Press Agency reported.
The meeting was attended by senior Saudi and Jordanian officials.
The Jordanian monarch's visit comes after the Saudi king's recent meeting with Egyptian President Abdel Fattah al-Sisi.