Egypt to create three new governorates
In a meeting with officials, President Abdel-Fattah El-Sisi confirmed the creation of three new governorates
Egypt declared Sunday that three new governorates would be created in efforts to bolster development, Al Ahram newspaper reported.
In a meeting with officials, President Abdel-Fattah El-Sisi confirmed the creation of three new governorates, Central Sinai, Al-Alamein and Al-Wahat, Al-Ahram.
Sisi was joined by Prime Minister Ibrahim Mahlab and Local Development Minister Adel Labib as they discussed delineating the three new jurisdictions, which will increase the number of Egypt's governorates to 28.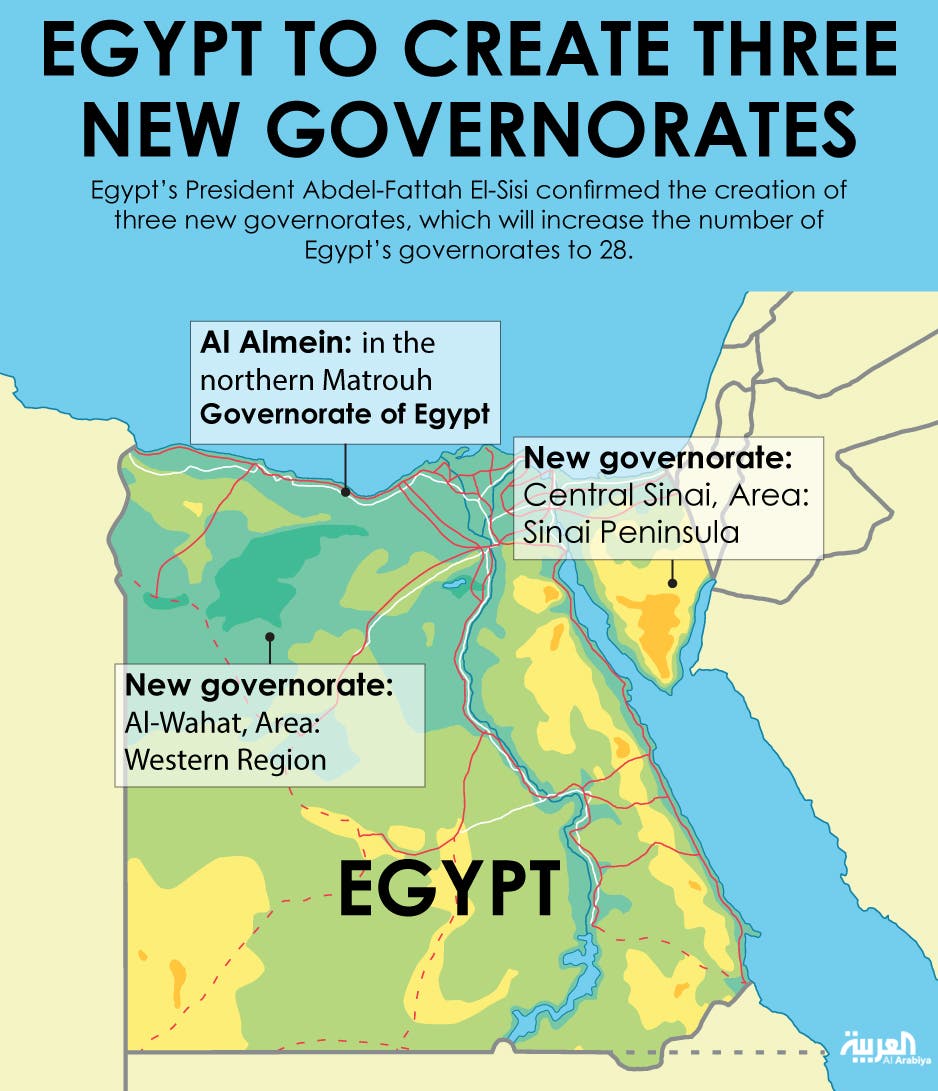 In the meeting, Sisi addressed the importance of working on an urban development plan to curb slums, presidential spokesperson Ihab Badawi said.
Central Sinai and Al-Wahat will mark the third governorates in the Sinai Peninsula and the western region, respectively.
Many governorates in Lower Egypt will maintain their current borders, Labib said, adding that they are currently working on the demarcation of Cairo, Giza and Suez governorates.
Officials have taken into consideration the social demands of the Nubians in reaching these decisions, Badawi said.