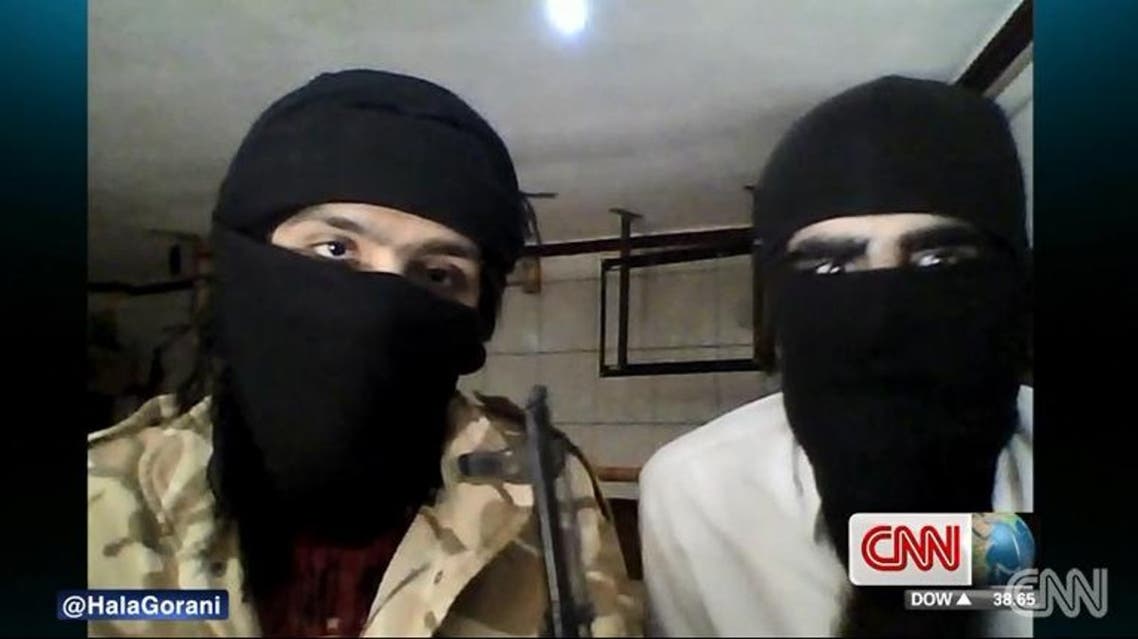 UK militant 'would be honored' to perform execution
CNN spoke to two masked men, Abu Anwar al-Brittani and Abu Bakar, who say they are fighting alongside extremists in Syria
A British militant apparently fighting alongside extremists in Syria has claimed that he would be "honored" to perform an execution similar to the murder of U.S. journalist James Foley, in a recent interview via video link with CNN.
CNN spoke to two masked men, Abu Anwar al-Brittani and Abu Bakar, who gave the interview from an unknown location this week.
For his part , al-Brittani said he would be "more than honored" to perform a killing.
"I hope God gives me the chance to do such a thing as the brother did with James Foley. Whether it be someone like James Foley or a soldier of Bashar [al-Assad, the Syrian president] or a soldier of America.
"My hands are ready to do this task."
Foley was held captive for two years before his execution last week.
Abu Bakr told CNN's interviewer Atika Shubert that he would return back to Britain if "your countries don't stop attacking us.
"I am ready to take that step to come back if your armies, your countries don't stop attacking us."
The number of British men fighting in Syria and Iraq with extremists forces such as ISIS is roughly 500, CNN reported.
Muslims in the UK, including parents of those suspected to have joined extremist groups, said they would work with police and intelligence to help find these militants.
Chief executive of Britain's Ramadhan Foundation, Mohammed Shafiq, promised to help police and intelligence agencies find British-based extremists or those who return home from fighting for ISIS.
"As Muslims, we reject terrorism and the evil ISIS, they do not act in our name and we abhor anyone who supports them," he told the Metro newspaper.
"We stand ready to support the police and intelligence agencies in their work to defeat terrorism and protect our nation," he said.
Towards the end of the interview, al-Brittani comments on the Muslim Council of Britain's denouncement of ISIS. The body recently condemned ISIS' "psychopathic violence, whether it is on minorities, on civilians, or on fellow Muslims" in a statement posted on their website.
"ISIS does not speak for Islam, and has been repudiated by all Muslims," the statement read.
Al-Brittani retorted: "The Muslim council of Britain are apostates. They are not Muslims, they have always fought against Islam with the British government."
He ends by saying: "They have tried to stop young men going to Afghanistan, Iraq, Syria and they work in these so-called 'anti-extremist projects. They are not Muslims."