Ditch belly-dance show: Egypt's religious body
Top Egypt religious body wants new belly-dancing TV show axed
Egypt's top religious body demanded Wednesday that a new belly-dancing TV spectacle be discontinued, saying that the show "corrupts morals" and could serve "extremists" who would use it as a pretext to depict Egyptian society as anti-Islamic.
The show "could be understood as part of a campaign that seeks to destroy the moral structure of the religious people of Egypt and it serves extremists who take such matters as justification to promote the idea that society is fighting religion," said a statement released by Dar al-Ifta.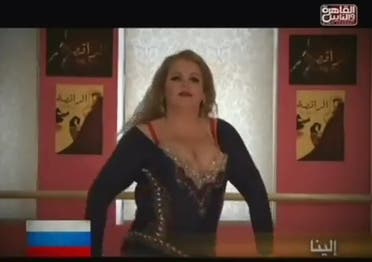 Dar al-Ifta is Egypt's state-owned Islamic institution that advises Muslims on religious and life issues.
The statement was issued two days after the first episode of "The Dancer" was aired on Cairo-based private satellite television channel al-Qahera wal Nass.
In the first episode, a famous belly-dancer known as Dina was among a three-member panel that would choose the most talented dancers.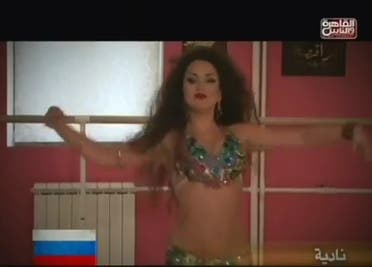 Ahmed Karima, a professor of Islamic Shariah at al-Azhar Universitytold Al Arabiya News Channel: "A show of this kind … is haram in the Islamic Shariah."
"This [type of show] cannot work in Egypt, an Islamic country," a man told Al Arabiya News after watching the show."For me, this is not acceptable," said another man.
But others were more welcoming to the show.
"It is a good show. Oriental dancing is something that was here since we were young," a third man told the channel.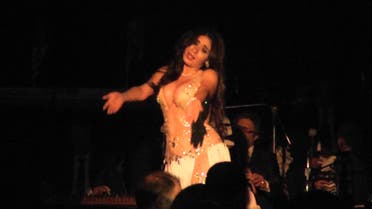 Without referring to the critics, the private channel announced Tuesday that it would temporarily suspend the show to honor 11 Egyptian policemen who were killed in an attack in Sinai.
It also said that the program, which is a competition between Egyptian and international belly-dancers, was aired to provide "joy" and aimed to portray "an art which the world admires and for which it sets up schools and academies."
While famed in Middle Eastern countries for centuries, belly-dancing is seen as immoral by Egypt's conservatives.