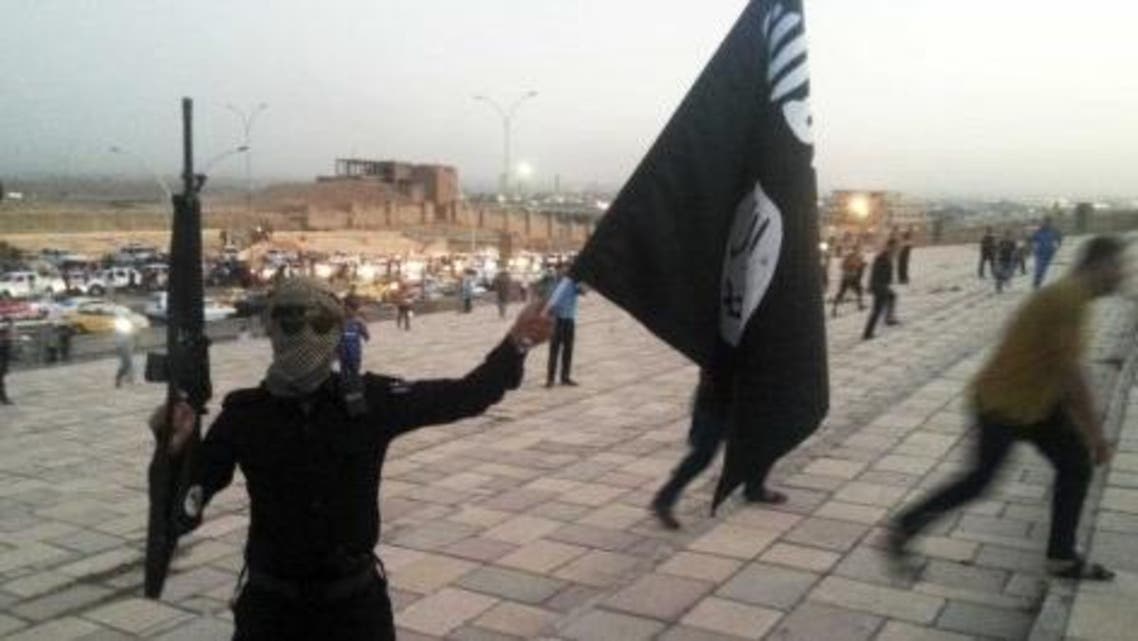 ISIS creates police force in northwest Iraq
Photos on the website showed armed men in black clothing with "Islamic Police Nineveh State" printed on the arm
The Islamic State of Iraq and Syria (ISIS) militants in Iraq's northwest Nineveh province have created a police force to "implement the orders of the religious judiciary," according to a well-known militant Islamist website.

Photos on the website showed armed men in black clothing with "Islamic Police Nineveh State" printed on the arm.
The police forces were in freshly painted police cars and one photo showed militiamen on a river boat.

It was not clear when the photos were posted or when the police force was established.

The text on the website said the force would "maintain order and arrest culprits and the corrupt." The text said it would be
different from police forces in other states, which it described as "a tool to suppress dissent."

Residents in Nineveh told Reuters the police's main duty appears to be to detain people they consider opposed to their cause, however.

The police have set up checkpoints on roads and conducted house raids, the residents said. One photo showed a blindfolded man being escorted into a prison.

ISIS took the Iraqi cities of Mosul, in Nineveh, and Tikrit in June and has announced an Islamic Caliphate in areas it controls in Iraq and Syria.

Its fighters have shocked the world with execution-style killings of Sunnis, Shi'ites, Christians, Yazidis and Kurds. Western governments and Islamic countries fear their citizens who are fighting for Islamic State could threaten national security if they return home.

U.S. President Barack Obama has launched air strikes against ISIS in Iraq and U.N. human rights chief Zeid Ra'ad al Hussein urged world powers this month to protect women and minorities targeted by the group, saying its fighters were trying to create a "house of blood."

ISIS has gradually taken steps to govern since taking over Nineveh this year. In July, ISIS told Christians in Mosul to convert to Islam or pay a religious tax.

This month the militant group issued an edict to change the school curriculum, scrapping classes in civics, history, fine arts and music. The word "nationalism" is a banned word, under the new rules.