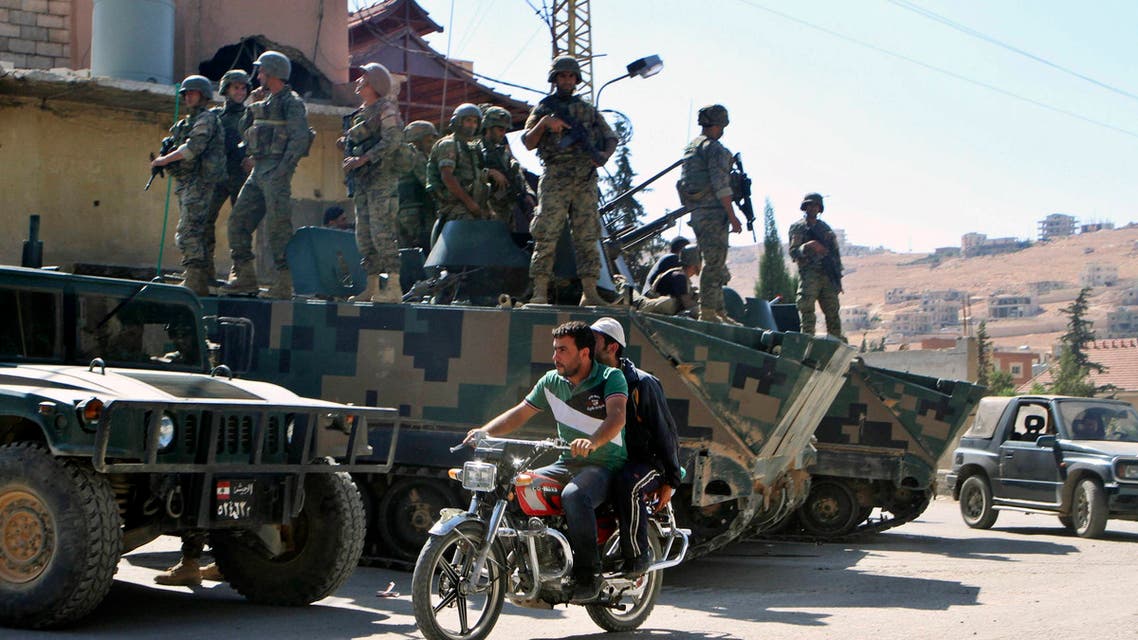 Lebanese government says soldier killed by 'terrorist' Nusra Front
The soldier 'was killed by terrorist groups who threatened to kill other hero soldiers in captivity,' the defense minister says
A Lebanese soldier has been executed by the Nusra Front, the Syrian affiliate of Al-Qaeda, the government said on Saturday.

The soldier "was killed by terrorist groups who threatened to kill other hero soldiers in captivity", Defense Minister Samir Moqbel said after meeting security officials.

One of Al-Nusra's Twitter accounts announced that the group had killed the soldier it was holding hostage.

The soldier "Mohammad Hammiya, first victim of the Lebanese army's stubbornness," the Tweet read.

It was the first claim of its kind made by the Nusra Front since around 30 soldiers and policemen were kidnapped in the town of Arsal near the border with Syria, during fighting between the Lebanese army and militants from Syria.

The fighting in Arsal was the most serious border incident since the Syrian conflict erupted in March 2011.

In late August and early September, two Lebanese soldiers – one Sunni and one Shiite – were beheaded by the extremist Islamic State of Iraq and Syria (ISIS), which had been holding a number of the hostages.

In the same Tweet, the Nusra Front accused the army of having "become a puppet in the hands of the Iranian party," a reference to Hezbollah which is backed by Shiite-majority Iran and loathed by militants and Syrian rebels for sending forces to support Damascus in the country's civil war.

The kidnappers had been demanding the withdrawal of Hezbollah fighters from Syria and a prisoner swap for Islamist prisoners held in Lebanon.