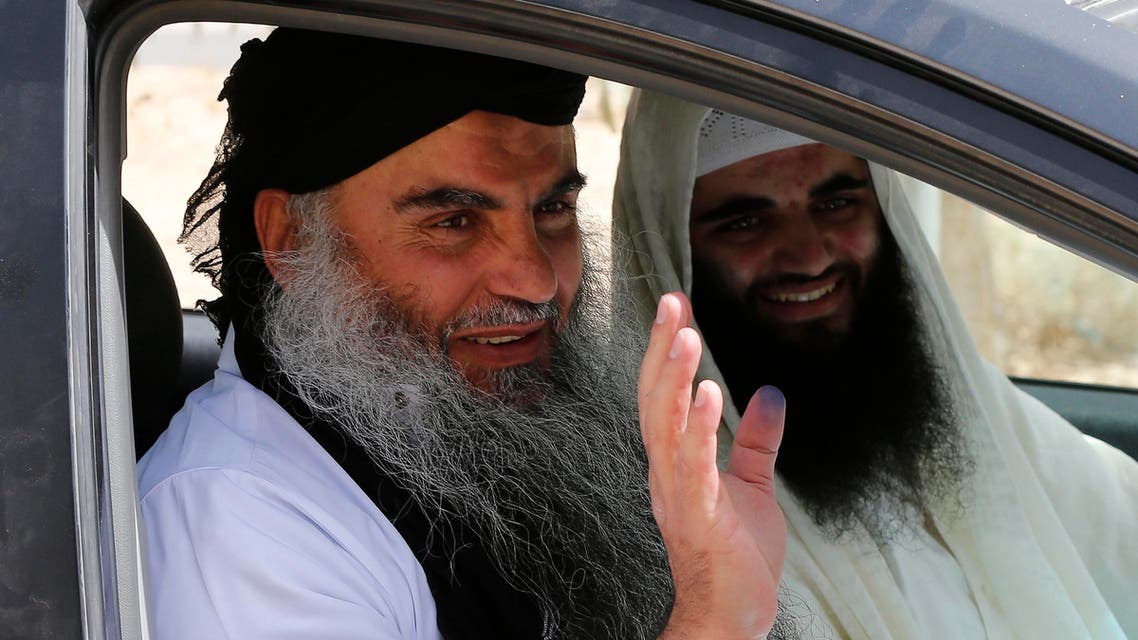 Jordan clears cleric Abu Qatada of terror charges
The Salafist preacher was on trial on charges of involvement in the "millennium bomb plot" in 2000
Jordan's State Security Court on Wednesday declared Radical cleric Abu Qatada free of terror charges, ending a decade of legal cases.
Abu Qatada was freed from a Jordanian prison and was received by his relatives as he left Muwaqqar jail, 45 kilometers from the capital, according to Agence France-Presse.
The Salafist preacher, who was deported from Britain to Jordan last year, was on trial on charges of involvement in the "millennium bomb plot" in 2000 in a hotel in Amman, Jordan.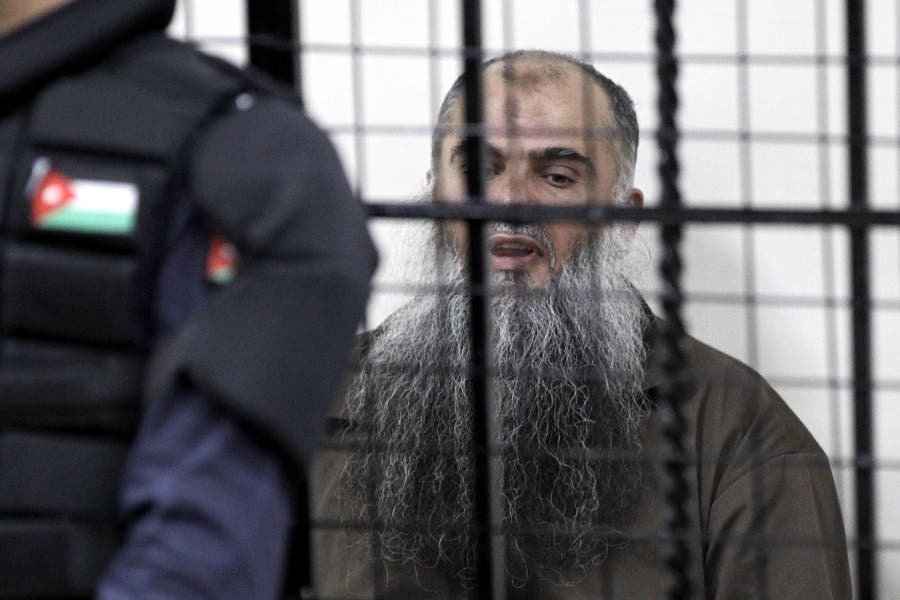 Judicial sources said Abu Qatada was found not guilty of conspiring to attack tourists in Jordan during millennium celebrations and was granted "immediate release."
A source told AFP the court found there was not enough evidence to convict Abu Qatada, who had pleaded not guilty.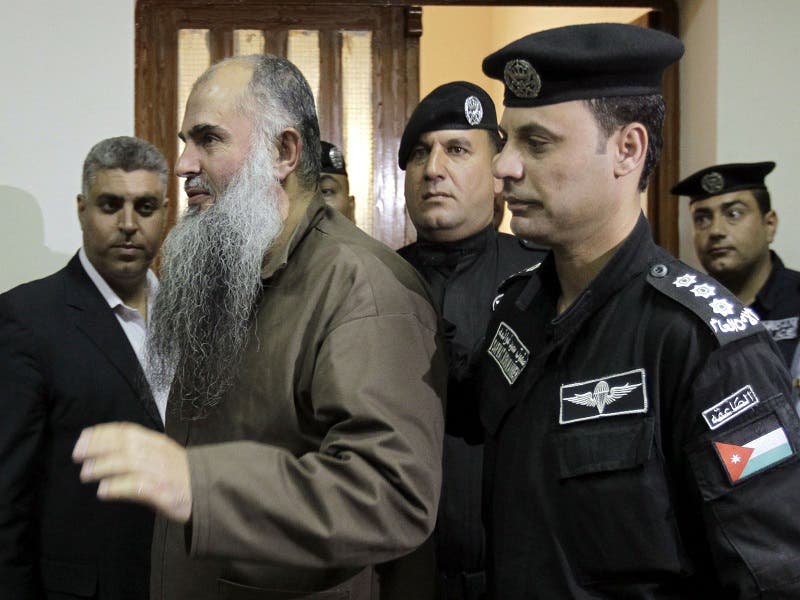 Abu Qatada was once described as "Osama bin Laden's right-hand man in Europe."
He was deported from Britain to Jordan in July 2013 after a 10-year legal fight.
He faced two retrials after he was convicted in his absence on the charges in 1999 and 2000 and sentenced to death, later commuted to life imprisonment.
In the first retrial in June he was acquitted of plotting a 1999 attack on the American school in Amman.

(with AFP)