ISIS destroys shrine in Iraq amid U.S. strikes
Thousands of people visited the Arbaeen shrine annually in Tikrit and it was also used as a protest site
Security sources said Wednesday that ISIS extremists have destroyed the Arbaeen Wali shrine in the militant-held city of Tikrit.
According to Al Arabiya News Channel correspondent Jawad al-Hatab, ISIS bombed the Arabeen shrine, which houses the tombs of 40 "martyrs" who spear-headed the establishment of Tikrit as a major city during Islam's expansion in 637 CE.
The Arbaeen shrine is located on a road connecting Tikrit with Iraq's second largest city Mosul and the capital Baghdad.
Thousands of people visit the shrine annually.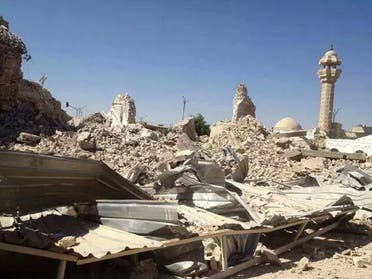 An academic in Tikrit, who spoke on condition of anonymity, said the shrine was constructed when Islamic architecture was at its peak or creativity.
"It was an Islamic school like those of al-Mustansariya in Baghdad, al-Mamilya in Cairo and Sabina in central Asia," he said, adding "we found words scribbled by a visitor in 1262."
Al-Mustansariya, established in 1227, was one of the oldest universities in the world.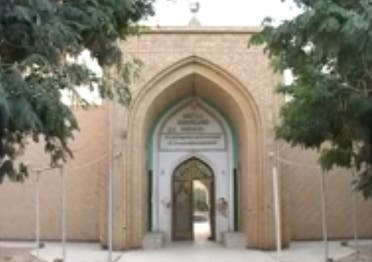 Meanwhile, an Iraqi journalist, who also spoke on condition of anonymity, said the shrine was a site of protests before ISIS occupied Tikrit.
On Sept. 17, ISIS blew up the Citadel of Saladin in Tikrit. Saladin Castle is one of Iraq's landmarks as it was the birthplace of the leader Saladin, who liberated Jerusalem nearly a thousand years ago.
Revered figures Johan and Sheth's tombs were among other religious and historic sites purportedly destroyed by ISIS.
The reported destruction of the Arbaeen shrine took place despite U.S. strikes against ISIS positions in Iraq and Syria.
A series of strikes in Syria overnight by a U.S.-led coalition killed 14 ISIS militants and five civilians, the Syrian Observatory for Human Rights said Thursday.