FBI: U.S. identifies ISIS hostage executioner
However, FBI Director James Comey told reporters at the bureau's headquarters that he would not reveal the man's name or nationality
The U.S. believes it has identified the masked man seen in the Islamic State of Iraq and Syria (ISIS) videos depicting the beheadings of two American journalists and a British aid worker, the FBI chief said on Thursday.
However, FBI Director James Comey told reporters at the bureau's headquarters that he would not reveal the man's name or nationality.
"We believe we have identified the executioner," Comey told reporters at a briefing in Washington, Agence France-Presse reported. "I won't tell you who it is."
Comey did not say whether the U.S. believes the man actually carried out the beheadings - which are not fully shown in the videos - himself.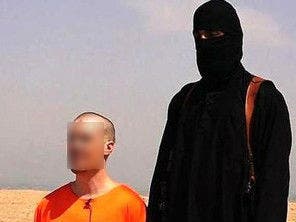 Comey did not confirm or deny reports that the suspect in the killing is British, but said the FBI was concerned that another film from the ISIS group features someone with a North American accent.
"Flames of War:" - a slickly produced propaganda video aimed at intimidating Western audiences and recruiting English-speaking fighters - was released earlier this month.
It features a masked militant in combat fatigues speaking in English.
"There's no doubt that there's someone speaking with a North American-accented English on that video, so that's a big focus of ours right now," Comey said.
Not sure enough
Commenting on the FBI's announcement, Michael Ryan, author of "Decoding al-Qaeda's Strategy: The Deep Battle Against America," said that the agency's reticence is out of both caution and its characteristic policy of giving out more information that is "absolutely the minimum."
"They would only truly know after they capture somebody and they can do some forensic work that really ties the person to the deed," Ryan, also scholar from the Washington DC-based Middle East Institute, told Al Arabiya News. "Maybe 98 percent of 95 percent sure is not sure enough to put a man's name out."
Christopher Chivvis, a political scientist at the U.S.-based RAND Corporation policy think-tank, agrees.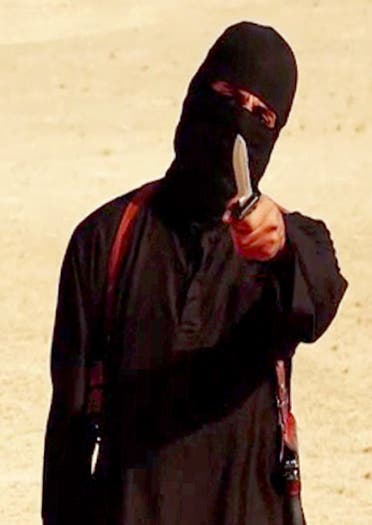 "It's hard to speculate about the rationale for this, but it may simply be that they want to be cautious to be sure that they have a water-tight case against him," Chivvis told Al Arabiya News.
As the killer is commonly thought to be British - due to his accent – both experts told Al Arabiya News that U.S. and UK intelligence agencies were likely working very closely together on tracking down the executioner.
"They'd be working very very closely, but they'd be trying not to burn their separate sources. So they'd be working together with a certain amount of understanding that they're both separate agencies," said Ryan.
The difficulty faced by U.S. and UK intelligence agencies now lies in catching the individual and his Britain-based contacts, Aki Peritz, a former CIA officer who analysed execution videos during the Iraqi insurgency, told London-based newspaper The Telegraph.
"The easy part was identifying the man in black. Now that intelligence services reportedly have a name to match, the hard part will be tracking him down and bringing him to justice," he said. "The importance is not taking out the man in black. It's about shutting down the whole network."
UK suspect
Around the same time, UK media reported that former London rapper-turned-extremist Abdel-Majed Abdel Bary was being investigated by UK intelligence as the possible 'Jihadi John,' the name given to the killer.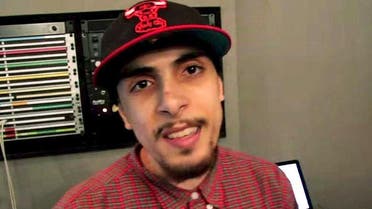 Abdel Bary, 24, who is thought to have rapped under the name "L. Jinny."
According to USA Today, the suspect was identified via voice comparisons and that his music career had been used as part of the investigation.
Abdel Bary had come to national attention even before Foley's murder. Earlier this year, he posted a picture of himself holding a severed head on Twitter after resurfacing in Syria, the Independent newspaper reported.
He had captioned the picture with: "Chillin' with my other homie, or what's left of him."
It is unknown if the man the FBI has identified is Abdel Bary.


(With AP and AFP)