Saudi Arabia readies for hajj pilgrimage
This year, the kingdom has stepped up its security and safety measures around hajj sites to prevent irregularities
Around 1.3 million Muslims have been converging on the holy city of Makkah from all over the world to perform the annual hajj pilgrimage, which begins Thursday.

The Directorate General of Passports in Saudi Arabia said it has finished entry procedures for 1,365,106 pilgrims this year.
The number of pilgrims who arrived by air was 1,293,248, while 57,876 by land and 13,982 by sea, it said.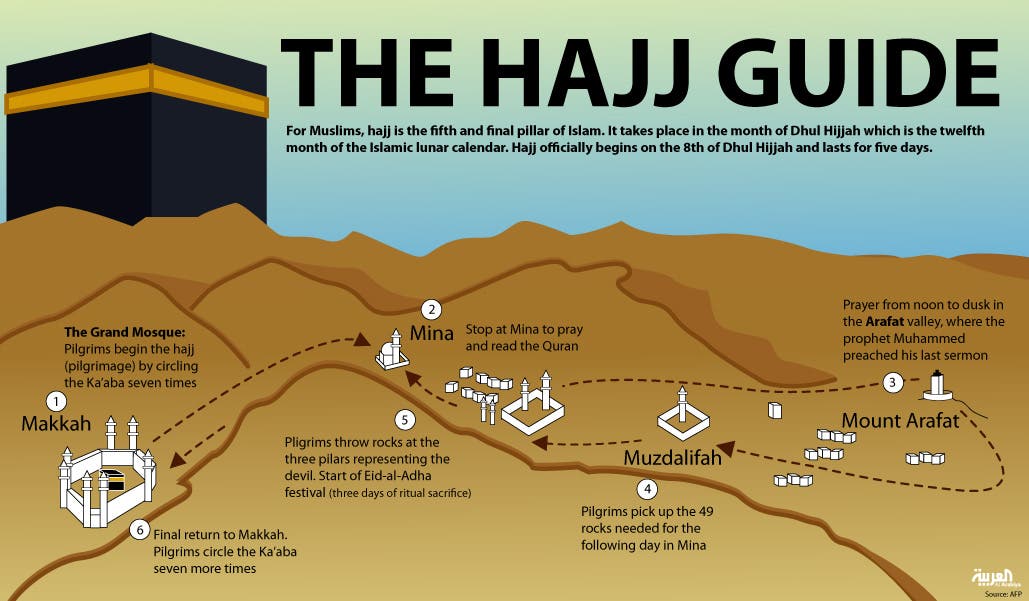 Batches of pilgrims from about 160 countries arrive to Saudi Arabia to complete the holy journey every year.
Hajj is the fifth pillar of Islam and occurs in the month of Dhul Hijjah, the last month of the Islamic calendar.
During hajj, pilgrims wear simple white clothes and commemorate the acts of Prophet Abraham and his family.
They circle around the Kaaba, a cubic building at the center of the Grand Mosque that Muslims face for prayer, and perform other acts of worship at further locations.
This year, the kingdom has stepped up its security and safety measures around hajj sites to prevent irregularities.