Muslims 'fearful' amid row over UK hate-crime stats
Community groups rubbish police claims that Islamophobic crime is falling, with many victims proving reluctant to report incidents
Like many victims of hate crimes against British Muslims, Asma Sheikh never reported what happened to her to the police.
It was the summer of 2013, and anti-Muslim sentiment was at a high following the violent killing of British Army soldier Lee Rigby, who was stabbed to death in a London street by two Islamic extremists.
The murder saw dozens of apparent reprisals against innocent UK Muslims, including acts of vandalism and women having their veils ripped off. In the week following the killing, there were seven Islamophobic offences recorded per day in London, compared with the average of one a day.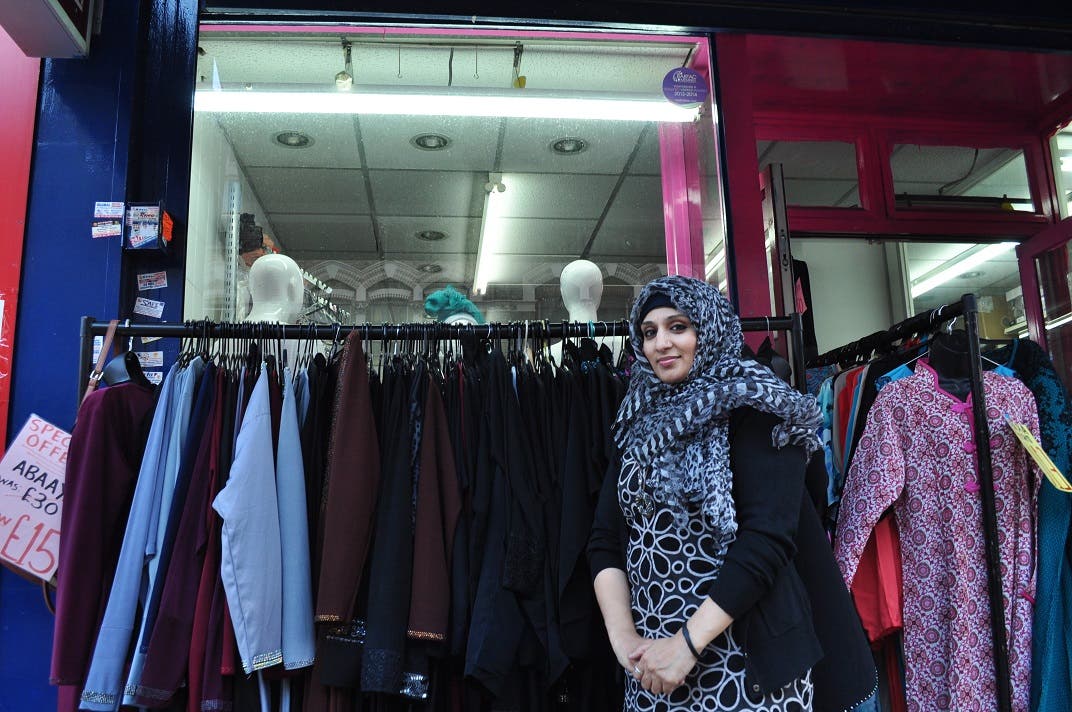 Sheikh, 35, was one of the victims. Shortly after Rigby's murder, she was walking to her car when she noticed that all four tires had been slashed.
"It was no coincidence. There was a note on the windscreen saying 'go back home'," said the mother-of-two from northwest London. "There was a lot of hate going on at that time, a lot of name-calling."
Sheikh, whose mother runs a shop in Kilburn selling traditional Islamic dress, says that most of her Muslim friends have fallen victim to some kind of hate crime.
"Nearly everyone has faced something, whether it was just name-calling or whether someone pulled their hijab off," she said.
Sheikh said her son attends an Islamic school, and once had his uniform ripped by an assailant on a commuter train, while one of her friends had her veil torn off. "After that day, she didn't come out of her house for about a month. And when she did, she didn't wear her veil," Sheikh said.
Hate crimes
Sheikh is not alone as a victim of UK hate crime. And nor is she alone in not having reported it to the police.
"I thought it would be investigated further, police would come down, and matters would get worse. The community would know that I called the police, and things would get nastier," she told Al Arabiya News.
Such a reluctance to report incidents is seen as a factor in an emerging row between London's police service and community groups over trends in Islamophobic crime.
According to a BBC report this week, hate crimes against Muslims in London have "risen by 65 percent" in the last 12 months.
The BBC cited figures from the Metropolitan Police. But when contacted by Al Arabiya, London's police service disputed this, saying the BBC did not cite its latest statistics, and that the report did not reflect the trend on the ground.
The number of hate crimes against Muslims has in fact declined by 5.9 percent in the last year, a spokesperson for the Metropolitan Police said. Harassment makes up the majority of the hate crimes against Muslims, but offences also include criminal damage and graffiti, police said.
"Our most recent set of figures show a fall in Islamophobic crime from 512 offences in the year to August 2013 to 482 in the year to August 2014," the spokesperson told Al Arabiya News.
The police service said the numbers used by the BBC refer to the last two financial years, rather than the year-to-date as stated by the BBC. But the BBC stood by its coverage, saying that it had used figures supplied by the Metropolitan Police late last month.
'Politicizing' the issue
Despite the assertion by the Metropolitan Police that Islamophobic attacks are on the decline, several experts said the opposite is true.
Fiyaz Mughal, director of the Islamophobia monitoring group Tell MAMA, said that the police statistics do not reflect the trend on the ground. While he said a 65 percent increase would be on the high side, Mughal estimates that hate crimes against Muslims have increased by about a third in the last 12 months.
"Over the past two years, Muslim communities have told us that they feel anti-Muslim incidents have got worse. And that's a fact, there's no getting away from it," he said.
While the Metropolitan Police statistics may be technically accurate, they do not account for unreported crimes. And the figures are skewed because of the spike in attacks last year after the murder of Lee Rigby, Mughal said.
"The Met can say 'Islamophobic crimes are dropping' – but it's dropping from a point that was significantly high last year after the murder of Lee Rigby. That's what they're not telling you," he said.
"They're comparing it to a peak. They're so cheeky… For their own political reasons, they're saying it's going down. It's not factually incorrect, but it doesn't show us the wider picture."
The Metropolitan Police did not specifically respond to that allegation. It did say however that it "takes all hate crime seriously and would urge London's Muslim communities to come forward and report hate crime when it happens."
Reluctance to report
Other spikes in anti-Muslim sentiment followed this year's revelations of sexual abuse against children in Rotherham, England, as well as international events such as the beheadings by the violent extremist group Isis, community groups say.
"Islamophobia is there, and unfortunately it affects people's lives on a daily basis. It really shows itself where there is a national or international incident," Mughal said.
But a reluctance to report hate crimes to the police – especially among women such as Asma Sheikh – is a "major problem", Mughal added.
"A lot of women say 'we don't need the hassle, it will affect my family'," he said.
Talha Ahmad, chair of the membership committee at the Muslim Council of Britain (MCB), agreed that the official numbers on Islamophobic attacks are lower than the reality.
"Many people are not reporting crimes," he said. "One of the issues is a lack of confidence that anything will happen. There's an ongoing issue with trust in the police force."
Not all police forces in the UK record Islamophobic attacks as a separate category, as the Metropolitan Police does. Ahmad urged the government to make this compulsory across all forces.
"The government should also invest in a strategy and campaign to encourage people to report these crimes," he added.
Ahmad blamed media coverage of Muslims as being a major factor behind the claimed rise in hate crimes.
"Much of the coverage is very negative and some of it could be viewed as the demonization of an entire community. And once a community is demonized, it becomes a very easy target," he said.
"We have seen mosques coming under attack after Rotherham. And we are seeing a rise in attacks after Isis… The perception is that incidents against Muslims have increased."
'Too fearful to speak'
Standing outside her mother's abaya shop on Kilburn High Road in London, Asma Sheikh says she is certain that Islamophobia is on the rise.
Despite the street being thronged by people of diverse ethnic backgrounds, including many women wearing the hijab and other forms of Islamic dress, Sheikh says she believes the rise to be even greater than the 65 percent cited by the BBC.
That's partly due to a reluctance to report such incidents, Sheikh said: "Off the top of my head, I know 100 people who are too fearful to say anything," she said.
Sheikh said she too has noticed an increase in hate crimes when there is a national or international incident involving Muslims.
"It yo-yos. When something happens, it becomes more heated. And suddenly Muslims say, 'we have to be careful – don't go out after Maghrib, the last prayer… Don't go through Richmond, don't go through Camden'. It's depressing," she said.
"The media has a big part in all of this… It needs to be shown that it's not all about war. There are some [Muslims] out there that just want peace."
Despite her concerns, Sheikh has anything but a fearful demeanor. She is something of a character on Kilburn High Road, chatting confidently to passers-by and a local café owner like old friends.
Sheikh may not have reported the crime against her to police – but is determined not to keep quiet now.
"Unless there's a change in the way the media portrays us, it will continue. People like me need to be heard," she said. "Somebody's got to speak out."